By:

Dylan Dethier

September 6, 2021

Getty Images
Welcome to the Monday Finish, where we didn't make $15 million this weekend — but we did spend some meaningful time with good friends. And in the end [clenches jaw, forces smile], that's more important!
FIRST OFF THE TEE
Patrick Cantlay's dilemma.
Now that Patrick Cantlay owns a couple shiny new trophies and roughly one zillion dollars it's easy for him to laugh about hurdles that, at the time, must have seemed insurmountable.
So after hoisting the trophy on Sunday night, Cantlay spoke to the assembled media and opened up about the back injury that sidelined the beginning of his professional career. He told the story with a smile. After all, his golf story now officially has a happy ending.
Cantlay was asked if there had ever been a moment when he'd doubted his golf future. And while he said he's never questioned his golf ability ("Not really," he said first) he thought back to the period of his career where he'd been sidelined with back pain.
For golf fans, Tour Championship and Solheim Cup offer wildly different vibes
By:

Michael Bamberger
"I had gone to a spine doctor," Cantlay recalled. "And the spine doctor said, 'What hurts your back?'
"And I said — it's the 15th time I've seen him — I said, 'You know, Doc, golf hurts my back.'
"And he goes, 'What makes it feel better?'
"I'm like, 'If I don't play golf, I'm pretty okay. I could do a desk job.'
"And the doc says, 'I don't think you should play any golf for a while."
"I had already been out 18 months or two years, and I said, 'How long?' He said, 'Maybe a year.' And he was dead serious.
And that really shocked me and I was scared. He said, 'Take a year off from golf. See how you feel after a year. Don't touch a club, don't putt, don't do anything, if that's what hurts it, because I've already done all the things I can do to help you get through this while you're playing golf."
For Cantlay, the prospect of another year away was tough to imagine. He went to consult with TPI's Dr. Greg Rose, who had become a trusted advisor.
"I said 'Greg, what do you think? Dr. Watkins is saying to take a year off from golf completely.'
"Greg said, 'Oh, no, I wouldn't do that if I were you. I wouldn't take that long off. You're going to lose your proprioception. You won't be able to come back and play golf.'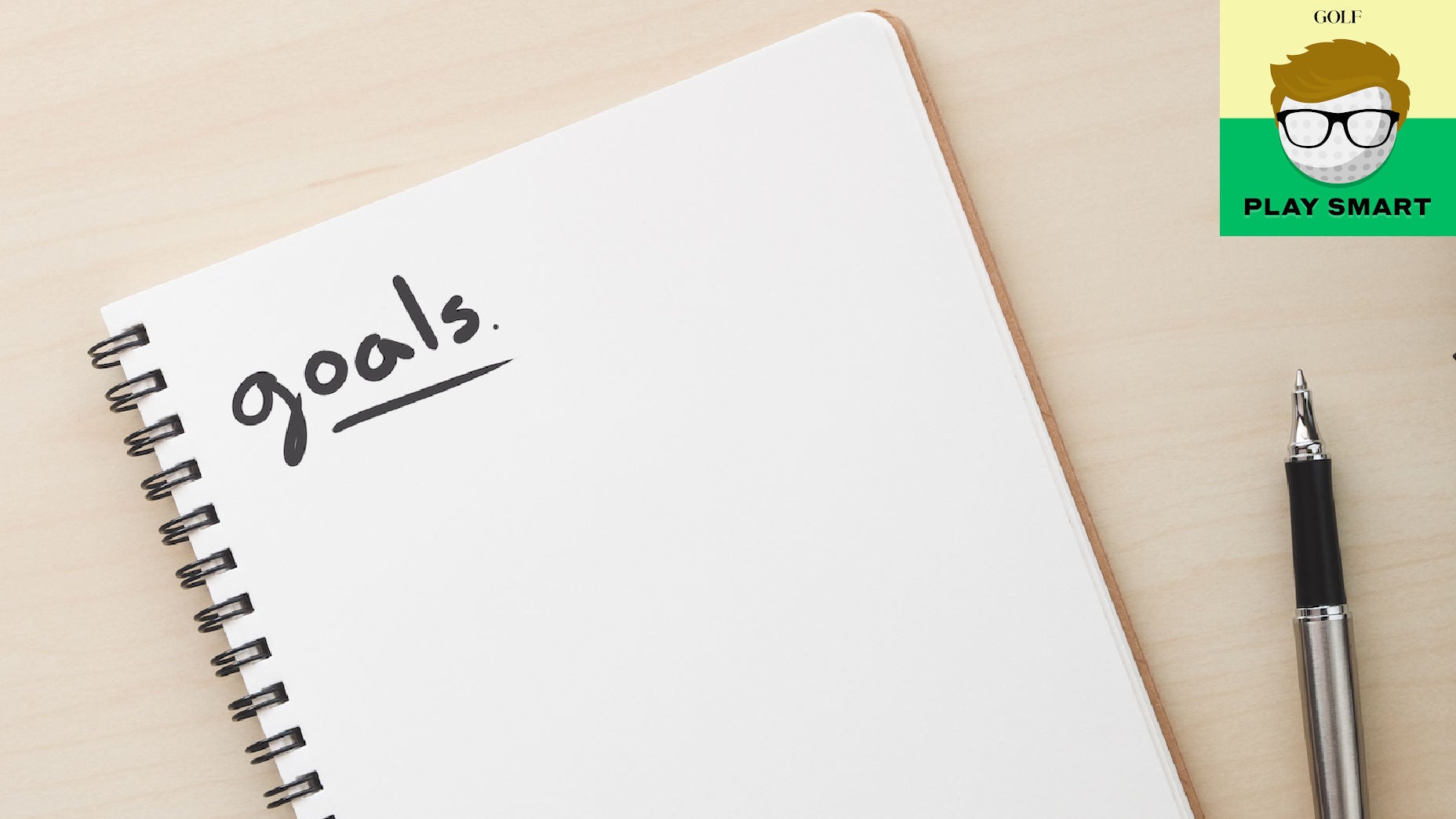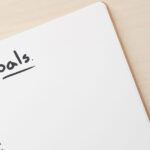 Why you should write down your goals every single day, according to Patrick Cantlay
By:

Luke Kerr-Dineen
"I thought about it a long time with my team, and we ultimately came to the conclusion that we had tried everything under the sun so might as well listen to 'ole Dr. Watkins and take a year off. I told Greg at the time. I said, "Doc, I'm going to take a year off from golf. I'm not going to do anything. If I can get my back healthy, I'm not worried about the golf. So don't worry about my proprioception, I'm going to be fine, I've just got to get healthy.'
"It worked out okay."
It did, indeed. Cantlay and Rose are still close. He's tweaked his swing, saved his back and ascended to the very top level of the game. He can tell a story, too, with a little grin and a deadpan punchline. And there's no reason to think he'll stop winning tournaments anytime soon.
WINNER'S CIRCLE
Who won the week?
(Sidenote: We'll be tackling all things Solheim Cup tomorrow, once we have a winner!)
Patrick Cantlay won the Tour Championship, edging out Jon Rahm by a single shot when he hit a glistening six-iron approach at the par-5 18th to 12 feet and set up a two-putt birdie. You know the rest already but it was a victory well worth his while.
Nicolai Hojgaard won the DS Automobiles Italian Open on the European Tour, which is a particularly cool story given it's his first win on the tour. And it's even cooler given his brother Rasmus won last week's Euro Tour event. And they're twins. And they're 20.
In junior golf, Nicolai was often considered the more talented of the two. But it was Rasmus who struck first on the professional level, notching a win at the Mauritius Open in 2019. He won again a few starts later and catapulted into the top 100 in the world. But on Sunday it was Nicolai's turn in the spotlight — and Rasmus was there watching his twin bro come down the stretch.
Joseph Bramlett won the Korn Ferry Tour Championship and earned his PGA Tour card with a flurry of birdies on Sunday at Victoria National, making seven birdies in eight holes from No. 9 to No. 16 to secure his return to the big Tour.
SORT-OF-WINNER'S CIRCLE
Depends who you ask.
Kevin Na tied for the lowest 72-hole score at East Lake Golf Club this week. But, as we now know, that doesn't mean he won the tournament. Cantlay earned a head start in the tournament and got the $15 million check, while Na had to settle for a paltry bonus of $4 million, a strong case for Ryder Cup captain's pick and a special type of victory.
How the insanely lucrative FedEx Cup bonus payouts are divvied up, from 1st place to 150th
By:

GOLF Editors
"I was trying to win that secret leaderboard, where everybody started from even par, to get Captain Stricker's attention, so I could get a captain's pick," he said. He did that. After the round it was time for some final lobbying.
"I'm definitely going to probably text Captain Stricker," Na said. "I haven't texted him but I'm going to text him and see what he thinks. I feel like I should be a big consideration for a pick."
Jon Rahm tied Na for low 72-hole score and finished solo second in the final standings, taking home $5 million. It was also the third time — second under strange circumstances — that he narrowly lost to Cantlay this season.
The first came at the Zozo Championship last fall, when Cantlay made nine birdies in the final round to edge Rahm and Justin Thomas by a single shot. The second came at the Memorial, where Rahm held a six-shot advantage heading to the final round before he was forced to WD due to a positive Covid-19 test. The third came on Sunday, where Rahm beat Cantlay's 72-hole score by three shots but ended up with just a half-victory on a secret leaderboard.
We think he'll be okay, though.
ALMOST-WINNER'S CIRCLE
Moral victories all around.
Xander Schauffele and Justin Thomas continue to play East Lake like its their home course, which is a smart and lucrative strategy. Thomas shot 70 on Sunday to finish solo fourth, while Schauffele birdied five of his last six to finish T5 alongside Viktor Hovland.
Tommy Fleetwood contended in Italy in his first start since losing his PGA Tour card; he and Adrian Meronk finished T2.
At the Korn Ferry Tour Championship, the almost-winners were the winners, too, as golfers battled for the last of 25 PGA Tour cards. Trey Mullinax began the week T25 but finished second to earn his card. Kurt Kitayama and Austin Cook finished T11 to jump from T43 to T22 in the standings, safely inside the card line. Patrick Rodgers closed with five-under 67 to finish T15 and climb from 33 to 20 and earn his card back, too. Finally there was Justin Lower, who got up-and-down on No. 18 to finish T15. He gave an emotional interview after earning the final of 25 cards.
That's a winner!
WHAT WE'RE WATCHING
Ryder Cup action.
Last week we had six guaranteed Team USA Ryder Cuppers. This week? We're back to five after Brooks Koepka WD'd from the Tour Championship.
1. Collin Morikawa
2. Dustin Johnson
3. Bryson DeChambeau
4. Justin Thomas
5. Patrick Cantlay
Koepka's immediate future — like this week's scheduled lefty match with Barstool founder Dave Portnoy, not to mention his Ryder Cup prospects — is in question after he hit a giant root at impact on Saturday at East Lake, aggravating a wrist injury that has hampered him in the past.
Let's buzz through the rest of the likely team members:
6. Jordan Spieth
Spieth was asked if he expected to be chosen.
"Me and Justin [Thomas] have been joking with Strick for quite a while now about sending him our best ball scores when one of us plays really well and the other doesn't. And I feel like Justin might withdraw from the team if he doesn't pick me, so I feel pretty good about it," Spieth said.
7. Xander Schauffele
Schauffele was odd man out at the 2018 Ryder Cup, so he isn't taking anything for granted — but he'll be on this team.
"I'm not going to be as confident as the other boys in their interviews about being on the team, but I feel good," Schauffele said after a closing 64.
8. Tony Finau
Finau finished No. 7 in the Team USA rankings after winning the Northern Trust. Simply put, he'll be on this team.
"I've just got to bring my best stuff and be ready to play whenever my name is called. Again, it will be an exciting thing if I were to get picked, and I would very much love to be a part of that team."
Tony Finau's inspiring attitude will make you want to run through a brick wall
By:

Dylan Dethier
That leaves three spots — four if Koepka happens to be out. Our next contenders:
9. Harris English
English finished T18 at East Lake but was next man up in the Ryder Cup rankings at No. 10. And over the last three months, English's strokes gained numbers are better than any other American except Cantlay. He's likely to be in but played it cool post-round.
"I'll just wait the next couple days. We'll see what happens. Obviously some guys playing good this week that could jump up there. So, we'll see," he said.
10. Daniel Berger
Berger was No. 12 on the points list but ranks much higher if you look at recent strokes gained numbers thanks to an incredibly consistent run of play the last year.
"I've been thinking about it for a long time. I want to be a part of that team," he said. "Obviously I'm going to need a captain's pick and there's a lot of great guys, a lot of great players that are vying for these six spots, so hopefully I've done enough in the last two years to show Captain Stricker what I bring to the team and what I can do for them."
11. Patrick Reed
Reed seemed a likely pick before he developed double pneumonia; he finished just 25th at East Lake but said he considered it an encouraging sign.
"I definitely feel like I am way ahead of where I would say everyone expected me to be health-wise," he said. "To be able to have two weeks at home to grind and get ready, I have no doubt if I'm on the team I'll be ready and be 100 percent."
12. Kevin Na
Na is exactly the sort of pesky match-play opponent you could imagine walking in putts and never quite going away. And after his play at East Lake, his 19th-place Ryder Cup standing suddenly looked a lot better.
"It would be a dream come true. I told somebody, it's second in my goals behind a major championship," he said.
13. Scottie Scheffler
Scheffler has made a strong case with top-10 finishes in each of the last three majors and a run of consistent play.
"Yeah, I'd love to be on that team," Scheffler said. He didn't have much else to say.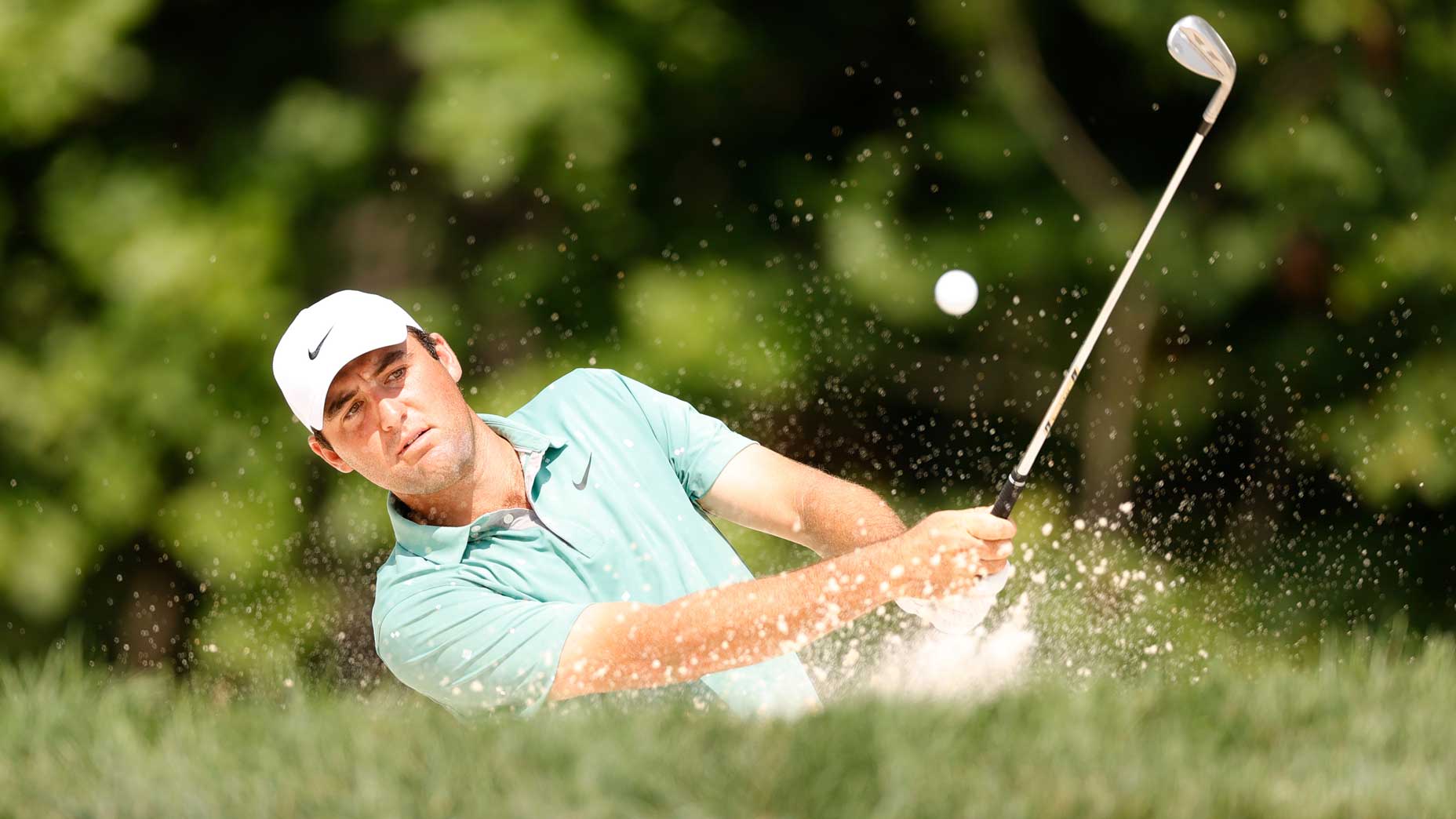 Ryder Cup captain's picks: The case for Scottie Scheffler
By:

Zephyr Melton
14. Webb Simpson
If you value experience.
15. Jason Kokrak
If you value course fit.
16. Sam Burns
If you value a fine mustache.
17. Kevin Kisner
If you think Team USA needs a different kind of spark from a reliable match-play challenger.
There are others too, like Billy Horschel and Will Zalatoris, but it seems likely the team will end up chosen from Nos. 9-13, plus Koepka.
WHAT WE'RE HEARING
Joaquin Niemann, bold golfer.
It wasn't just that Niemann played Sunday's round in one hour, 53 minutes. It was the way he and his caddie prepped for it: By lightening the bag. No rain cover. No umbrella. One glove. A handful of tees. And…just three golf balls.
Three golf balls! At East Lake! Most golfers might need three just to hit the 15th green.
NEWS FROM SEATTLE
Monday Finish HQ.
After series of record-setting heat waves in the Pacific Northwest this summer, Seattle is settling into some early autumn perfection. There's plenty of golf to be played yet!
WHAT'S NEXT
Three things to watch this week.
1. The Solheim Cup.
Hopefully you're reading this in time that this is still a relevant edict — but it's the most electric golf on television this week.
2. The BMW PGA Championship.
There is, believe it or not, no PGA Tour action this week — so it's time for the Euro Tour to take center stage.
3. Anything else!
There's only a week before the PGA Tour season begins anew. The Ryder Cup is a week after that. Get out and play some golf while there's a break in the competitive golf carousel and still good weather to be had. Remember: September is underrated. Take advantage!
We'll see you next week.
Dylan Dethier
Golf.com Editor
Dylan Dethier is a senior writer for GOLF Magazine/GOLF.com, The Williamstown, Mass. native joined GOLF in 2017 after two years scuffling on the mini-tours. Dethier is a 2014 graduate of Williams College, where he majored in English, and he's the author of 18 in America, which details the year he spent as an 18-year-old living from his car and playing a round of golf in every state.