Of:

Zephyr Melton
July 31, 2021

Getty Images
Bryson DeChambeau was never afraid to zig when everyone else was jagging. His notable innovations include a sidesaddle putting stint, the splash of his range balls to simulate dewy conditions, and the use of a 48-inch driver.
One of the craziest experiments DeChambeau has ever tried, however, didn't take place in front of cameras streaming his exams to the crowds, but rather in Sage Valley as he was preparing for the Masters.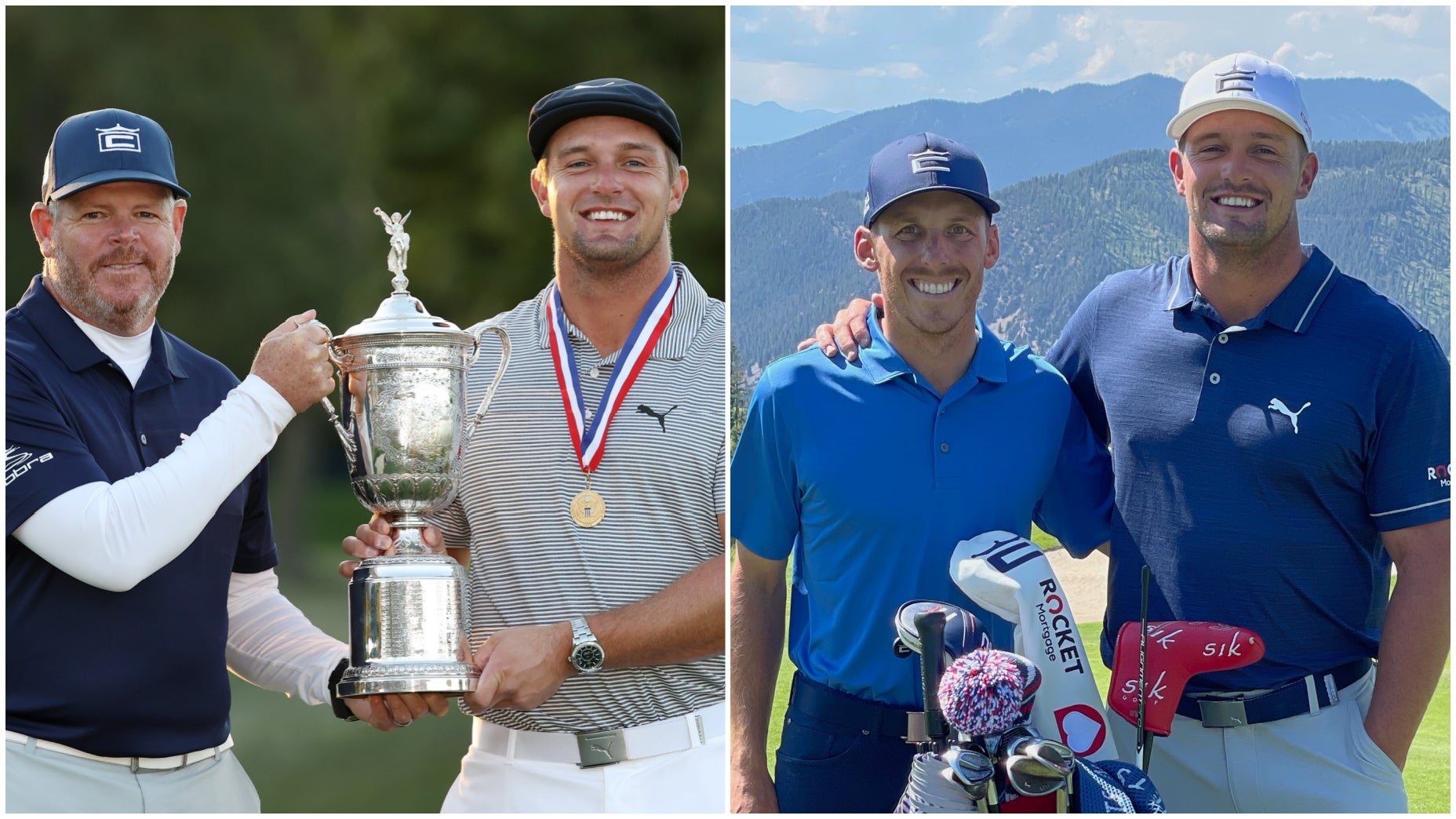 Exclusive: Bryson DeChambeau on the new Caddy Brian Zeigler and his separation from Tim Tucker
Of:

Luke Kerr-Dineen
As DeChambeau's former caddy Tim Tucker explained on this week's episode of GOLF's Subpar, the two were worried ahead of the Masters at the high spin rate the eight-time PGA Tour winner was producing before the first major of the year. So they started experimenting.
"We were like, 'Hey, let's put some golf balls in the hot tub and then in the freezer,'" Tucker said.
Then they recorded the internal temperature of the balls and tried to see if it had any effect on the spin rate. The experiment did not produce any results worth mentioning, so no more balls went into the whirlpool. But it's a great example of the out-the-box nature of the DeChambeau process.
"It doesn't matter what tournament it is," Tucker said. "He'll experiment with anything anytime."
Check out the entire interview with Tucker below, where he goes over all the information DeChambeau needs to get a shot, what he regrets about his split from the 2020 US Open champion, and more.
Golf.com editor
Zephyr Melton is Assistant Editor at GOLF.com, where he spends his days blogging, producing, and editing. Before joining the GOLF.com team, he attended the University of Texas, followed by stints with Team USA, the Green Bay Packers and the PGA Tour. He helps with all teaching questions and is the self-proclaimed "expert" of the employees on a development journey.