Among the sports writers nestled in the pines this week, there's a very good chance that all of them have either mentioned or showcased the USGA's decision this year to almost double the purse of the 77th U.S. Women's Open championship to a whopping $10 million.
Game-changing, unprecedented, long-overdue, empowering, a step toward equality, and staggering are just a few of the words everyone is typing. And yes, whopping is another one.
But what happens when you google "women's golf purse"?
The first hit when you google "women's golf purse."
You get pink sequined bags with "pleather" appliqued golf clubs appear. Or auctions for embroidered pocketbooks with bucolic golf scenes of days gone by. Or the new clear totes to bring necessities safely into golf courses.
Maybe that's the real story: how much does this really matter in the grand scheme of things, on the never ending road to equity?
After countless interviews, recordings and articles, the answer seems to be a resounding, "Hold my purse, I've got golf to play and money to win."
Some Facts to Consider
Three-fourths of Americans say it's a good thing for parents of young girls to encourage their daughters to participate in activities that are typically associated with boys; 63 percent say men and women are basically similar when it comes to the things they are good at in the workplace.
And yet, the median income for LPGA players is $141,428; for men, it's just under $1.5 million.
It would take 20 of the top women's earners 9 years and 4 months of play to match what the top 20 men's earners made just this year. That is not including career earnings, sponsorships, outside ventures, personal worth. Just LPGA and USGA ranked players 1-20 according to 2021-2022 earnings. 
Olympian and women's equity advocate Kendall Coyne Schofield calls it a fundamental problem with the infrastructure worth of professional sports.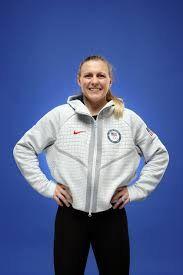 Kendall Coyne Schofield
"We need to market, we need to invest, and we need to let the players, coaches, and everyone do whatever their job is," Coyne Schofield said from the NBC show "On Her Turf."
When USGA President Mike Whan spoke Thursday to a group of Moore County business leaders, it was clear that he believes that the financial burden is a big part of the problem. He did, however, insist that things will change from the bottom to the top.
Whan said that, when looking at 12 year olds involved in golf, the field is "stupid diverse," but by 18, "it's 80 percent white males. We've done all this work to address diversity in the sport at this young age and then let it go."
While 49 of the players at this week's U.S. Women's Open came through the U.S. Kids Golf and the World Championships, Whan believes that amount could grow with an opportunity for financial assistance. He is working on a plan to endow the USGA's amateur teen championships and is "halfway there" in his quest for 20 people to donate a half-million dollars, calling these donors "our angels of amateur golf."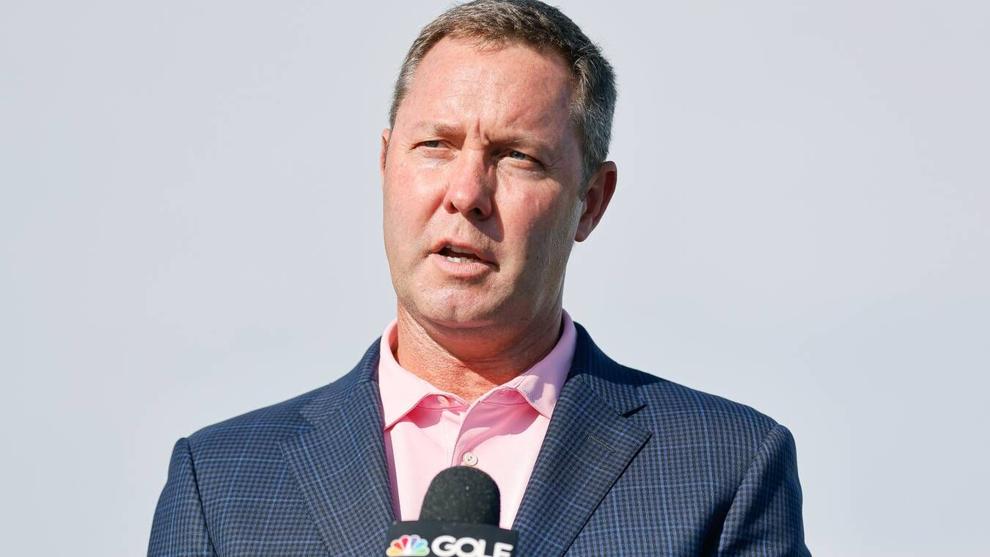 Mike Whan, photo courtesy of USGA
Next on Whan's agenda, a $50 million national elite athlete grant program so that the "USGA can assist families who have children with the talent to continue. Mexico does it, Canada does it, other countries do it. We are going to do it."
Then What?
As Coyne Schofield alluded, it's going to take a village to give women the opportunity to "just" play golf and not bear the financial burdens as well.
While the inner workings of tournaments are intended to be under the radar so that fans can focus on the game, it's those vendors and facilitators that play a big part of that village.
Kent Paisley, contributor for Just Women's Sports and Golf Digest, sees the purse increase as part of "real economics."
"There are essentially 156 sole proprietors out here," he said. "There are a litany of ways a sponsor evaluates who they sponsor. TV time is a big one. More people pay attention to more money. More people show up to events that are talked about. More people turn on the TV to see what the hype is all about."
The trickle-down continues and the smaller organizations are now making more money as the result of the bigger organizations setting the bar. While NBC and large sponsors may not feel the difference at the same magnitude of the mom-and-pops and the lesser known golfers, the change is still noticeable.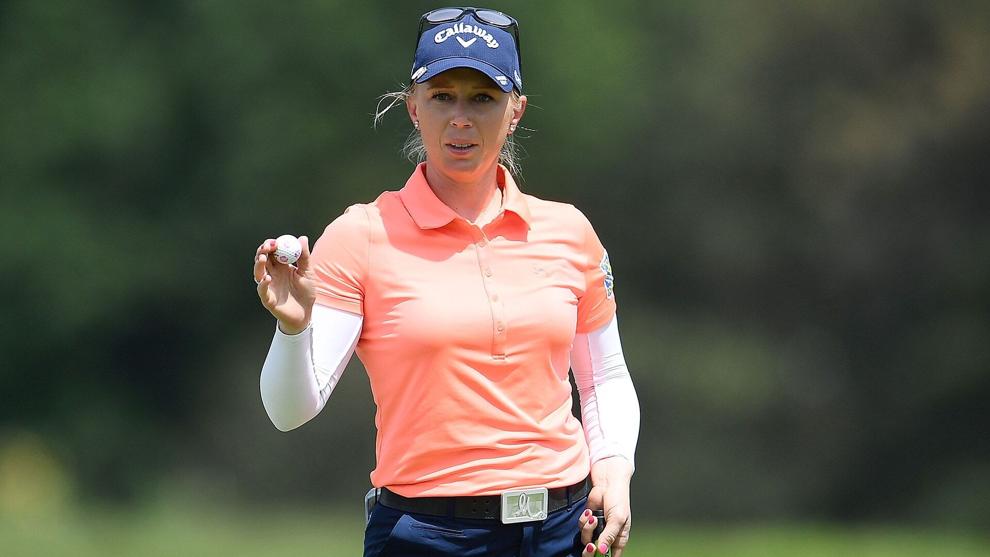 Morgan Pressel, a former pro and now an NBC commentator, says players have long struggled for pay equity. Many players, she said, are "often wondering where their next paycheck is going to come from."
Former LPGA golfer and current NBC golf commentator Morgan Pressel watched her sister play on the Epson Tour "for many years" and thinks that the players who are here and on mini-tours "have never had the opportunity to play for any kind of a large purse, let alone this kind of money." She said many of them are "often wondering where their next paycheck is going to come from."
Paisley interviewed Lauren Kim a few weeks ago and he was the first to bring up the minimum $8,000 that she would receive even if she didn't make the cut into weekend play. "She broke out into this huge smile," Paisley recalled, "and had a big sigh of relief."
Beth Wu, who plays on the Epson Tour, has had 11 starts and has made approximately $7,000. So playing here this week, she was guaranteed to make more than she has made in months of work.
Hitting the Jackpot
Tom Abbott, one of NBC's golf analysts this week, hopes that the network can play a part in promoting the equitable process.
"There are definitely going to be players competing on Sunday who — this is going to be kind of a life-changing day for them — so I think that'll be very interesting as part of the storyline," he said.
NBC analyst and former LPGA player Karen Stupples understands what earning this kind of prize money could mean. "When I was just trying to keep my tour card, I earned $22,000," she said. "I felt like I had won the jackpot lottery. Literally, I felt like I was the richest person alive because I had never seen that kind of money going into my bank account ever."
Beth Ann Nichols, a veteran golf journalist and the first female president of Golf Writers of America, has frequently made reference to this topic from the moment it was announced.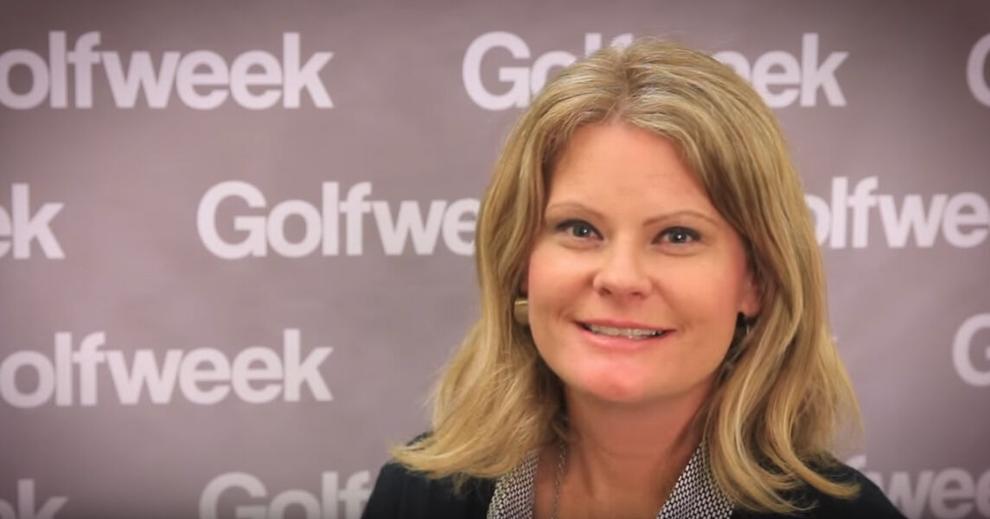 For her latest story on equity, Beth Ann Nichols asked players what was the most meaningful check they had received. "A lot of them said, 'I'm still waiting."
"Just the fact that we are all spending so much time discussing this topic — it is startling and sobering. When I've asked players about their most financially worrisome time as a professional, most of them were like, 'gee, which one?'"
She also shared that, for her latest story on the topic, she asked players what was the most meaningful check they had received.
"A lot of them said, 'I'm still waiting."
Nichols also told a story that, when Brittney Lang began to recognize the financial struggles of adulthood and the tour itself, she called her dad and thanked him for teaching her to save money.
Like the USGA's Whan last week, Nichols also touched on the disparities between countries and financial support. "American players don't have the national support system," she said. "Sweden has one, the Aussies have one… Our women are still paying rent, paying bills and still trying to play golf."
Nichols, who herself played at the collegiate level before writing full-time, is passionate about the loss of money for some of the players. "Think about it," she said. "What job in the world exists where you go into work, work as hard as you possibly can and then lose money?"
Keep Pressing
Michelle Wie West, who essentially grew up on tour and won her Women's Open in Pinehurst eight years ago, admits that the younger players ahead can learn from this entire process.
"When doors get closed on us, we just keep pushing, as female athletes," she said. "A lot of times we get told, 'Oh, your sponsorship is only worth this much. You should only ask for this much.' I would encourage female younger athletes coming up to say, 'No, I know my worth, I know what I deserve,' and ask for more.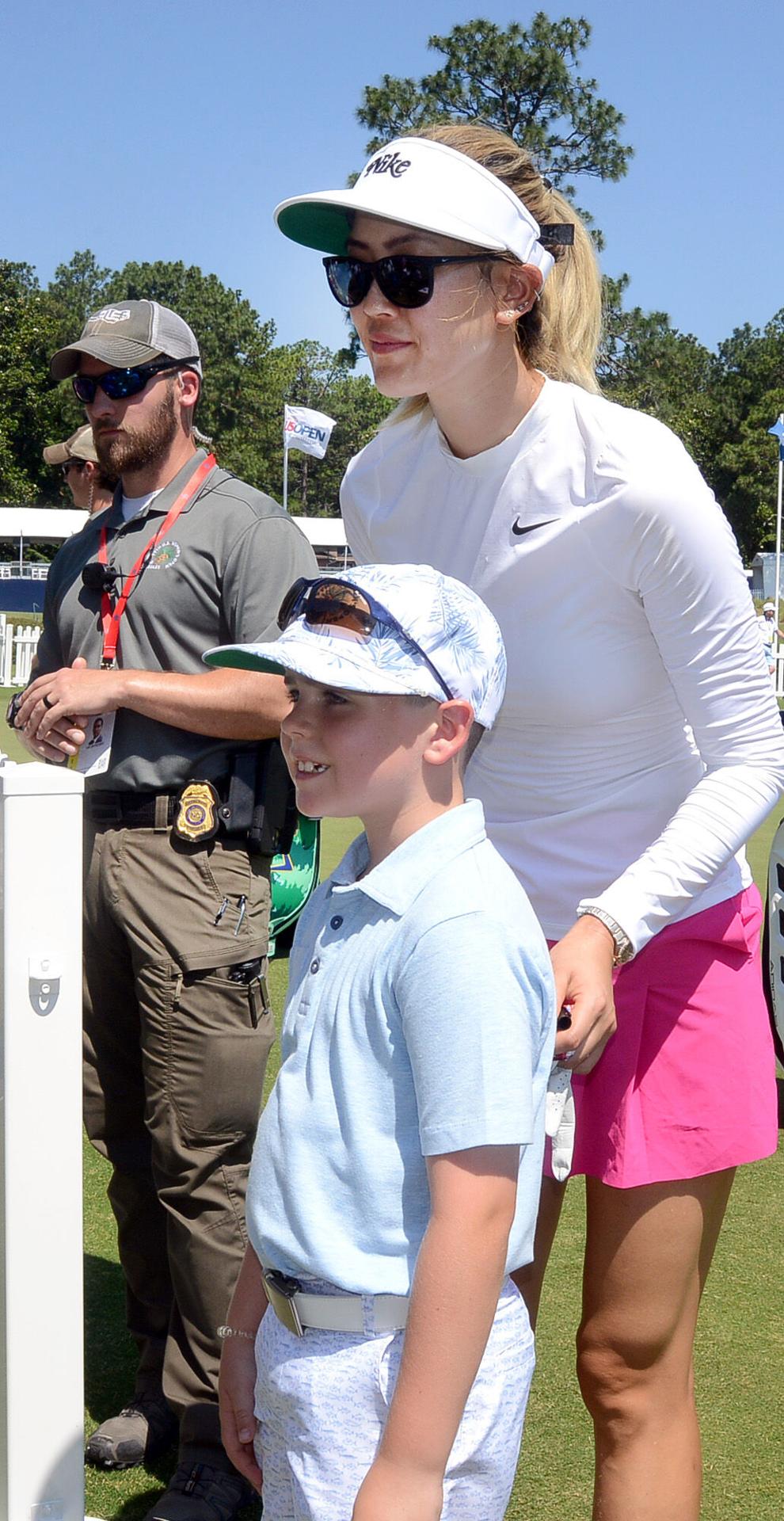 Michelle Wie West with Parker Cryan, 7 from Pinehurst. Practice round and features from day three Wednesday June 1, 2022 at the U.S. Women's Championship at Pine Needles.

Ted Fitzgerald/The Pilot

Lydia Ko, one of the top players in the world today, agrees, saying work remains to break down financial barriers.
"We should be very grateful," she said, "but at the same time, I think there's still a ways to go.
"Yes, the more zeros are better, but we're all professional athletes and trying to play well in what we do. The women's game deserves this."
Lexi Thompson, another top tour player seems to feel that the road to equity is a little rosier this week. 
"Seeing the sponsor's game that we have out here, seeing the purse increase, the TV coverage — that's what we want. We want to grow the game and leave it in a better place."
Jin Young Ko, who has 24 professional victories and 12 on the LPGA tour, has to think for a minute what she would even consider doing with that kind of money. The Korean star finally decides that she would want to donate to girls who "want to be like LPGA players, I want to help them. If I win, I will do that."
Just like the young, old, and in-between on the Pine Needles course and the sidelines this week, the matriarch of the cause — Annika Sorenstam — is nearing an end to her competitive career but is not going to retire this cause.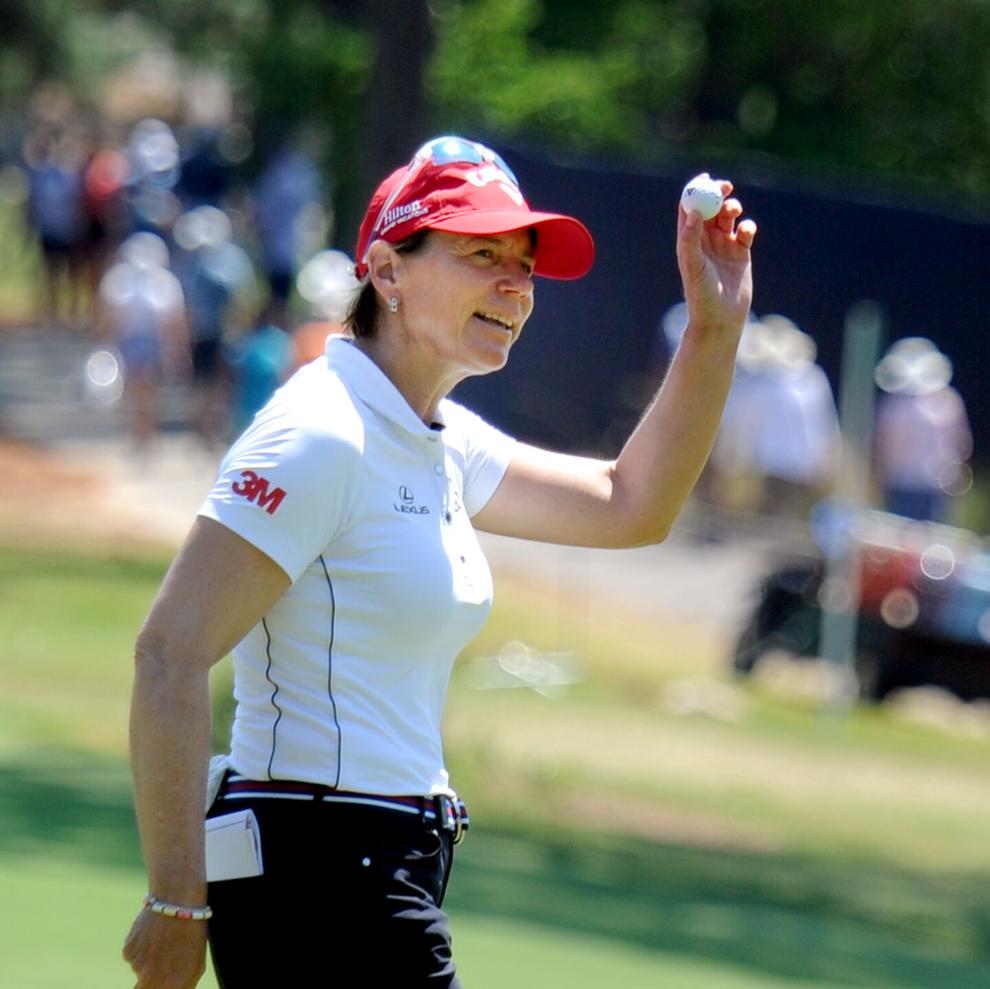 Annika Sorenstam acknowledges the applause after finishing her round Thursday

Ted Fitzgerald/The Pilot

"Keep on going," she says of the future for the women to come. "Hope other tournaments will follow suit, and let's keep working in this direction for other women."