When arriving in the Berkshires in late August and September, it means the county golf courses are hosting club championships. So let's take a look at who took the hardware home and this time earned show-off rights in the off-season.
PITTSFIELD COUNTRY CLUB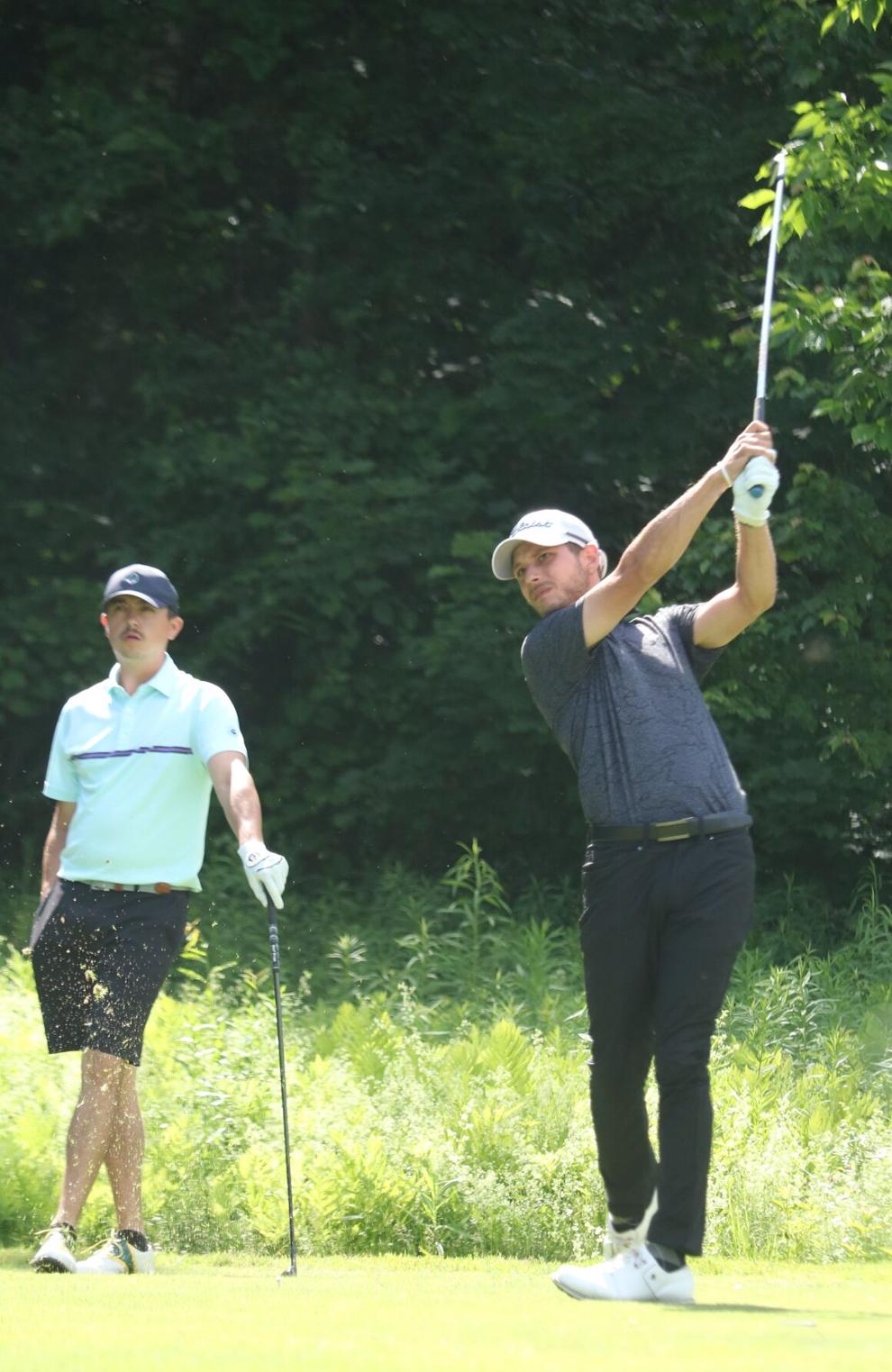 Matt Gilardi won the club championship at the Country Club of Pittsfield.

EAGLE FILE PHOTO

It's been a great summer for Matt Gilardi, and the 30-year-old made an exclamation mark by firing a 4 under par 67 final to stand out from 16-time club champion Matt Scarafoni and win his first men's championship at the South Street Club .
In a tournament that was shortened to 36 holes on the first day after the rain, Gilardi opened with a 1-over-72 and went into the final round with one stroke ahead of Scarafoni. Gilardi rose to the challenge and fired an impressive 4 under par 31 on the top nine to break away from the club legend who shot an opening 36 to fall into a hole he couldn't climb out of.
Scarafoni finished on a 72, landing six shots back at 3 over 145. Adam Brickle recovered from a 77 with a 3 under 69 to finish third, one shot behind Scarafoni.
Gilardi said that while he was aware of who he was up against, he did not think about it as he moved on the par-71 layout.
"I wasn't focused on Matt at all," said Gilardi. "He's a great player, but I was just focused on my game all day."
Gilardi made his testimony straight away, ditching a 20-foot putt on # 1 for a birdie, and went 2-under when he nearly pitted on the fourth par-3 hole to gain a five-shot lead . Back-to-back birdies at numbers 8 and 9 added to his comfort.
"I gave him a big fist-pump, I was excited," Gilardi said of the 15-foot he made on the ninth par-3. "From then on I felt less pressure than I expected."
Before his most recent win, Gilardi qualified for the Massachusetts Amateur that summer, captured the Country Club of Pittsfield Men's Invitational with Brickle, won the Allied Father Son Championship with his father Paul, and finished second behind Chris Shields in the Allied Championship.
"I couldn't ask for more," said Gilardi. "I've been improving for a couple of years and now I'm betting a little better. I would say the putting was the biggest factor in my improvement. "
In addition, there were Lili Geehr (women's championship), Rick Rowe (seniors), Roger Douilet (super seniors), Gail Weiss (women's network), Nikki Knight and Tom Mooney (mix) and juniors (Palmer Vetri).
BERKSHIRE HILLS COUNTRY CLUB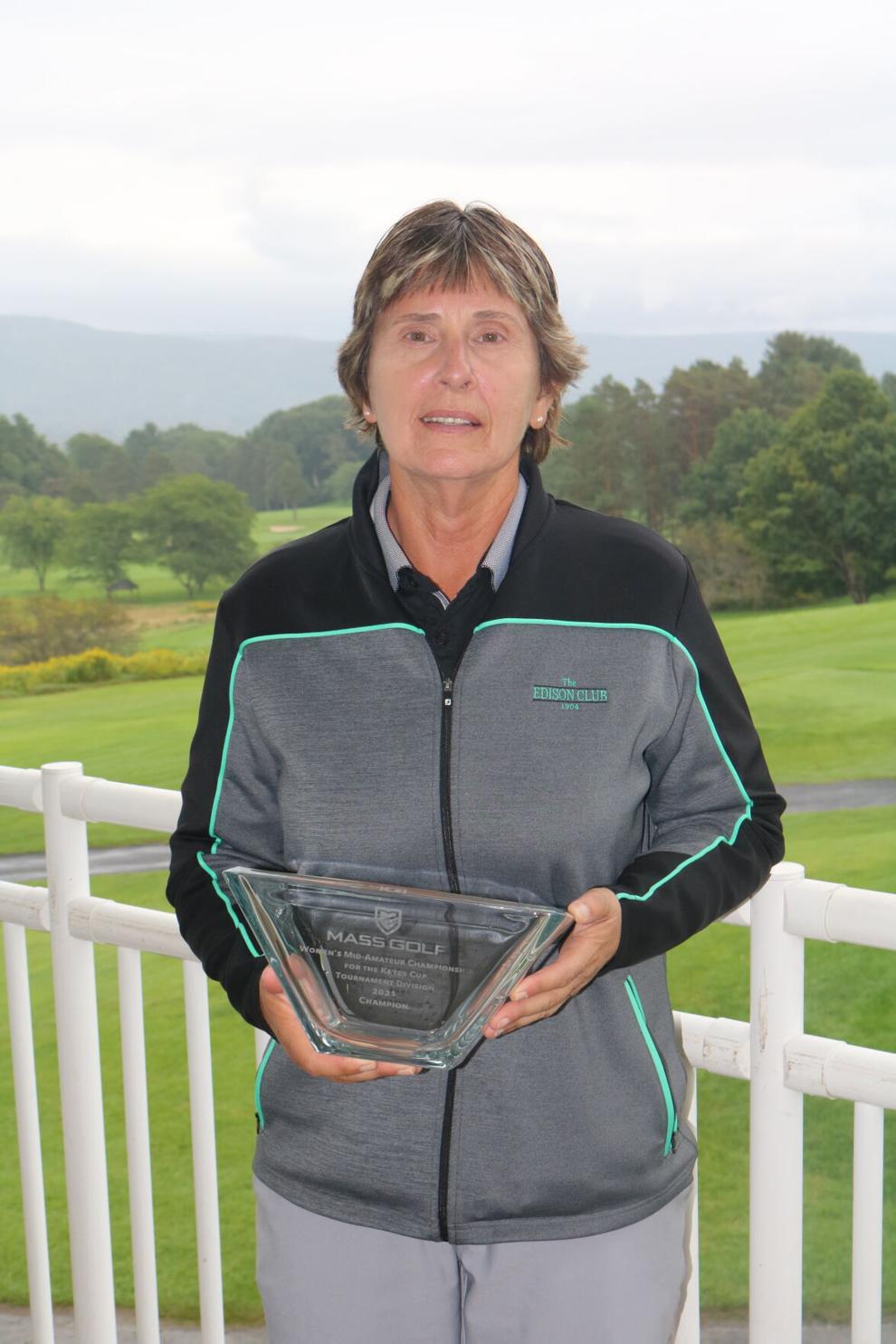 Diane Breen was the women's club champion at Berkshire Hills Country Club.

EAGLE FILE PHOTO

Like their Pittsfield neighbors, The Hills has a strong roster that makes winning the club championship a real challenge.
This time it was Aaron Nackoul's turn. The 39-year-old shot a final round of 1-under 71 to break away from Steve Sykes to a four-shot win with a 54-hole total of 4 over 220.
Nackoul, who like Gilardi shared a tournament win with Brickle in winning the Pewter Cup this summer, opened 76-73 on the par-72 AW Tillinghast layout and led Sykes with one shot after two rounds.
Nackoul led after a straight par 35 on his first nine in the final round with two consecutive birdies on numbers 11 and 12 to extend his lead to four and win with that lead.
Nackoul wasn't thrilled with his 4-over opening round, but one look at the scoreboard showed him that he wasn't alone, he was even leading with Sykes and Mike Kays.
"I thought I was in a bad place," Nackoul said in a telephone interview. "I was surprised that 76 was still in there. It was as if everyone had burned out from tournament golf on the same day. "
Nackoul is "really back" in his third year playing tournament golf after leaving the game for a few years. "
"I'm really happy to be able to keep up at a high level again," he said. "I wasn't sure if I could win that soon, taking this win is really the icing on the cake."
In the women's championship, Diane reached Breen, who recently won the Tournament Division of Mass. Women's Mid-Amateur Championship at The Hills had won their 25th club championship with a total of 167 in rounds of 84 and 83. Paige Lovellette finished second.
WYANTENUCK COUNTRY CLUB
Davis Mullany used a sizzling opening nine in the second round of the men's 54-hole club championship to take the lead, then held Ethan Casey in the finals to win his second club title in three years.
Mullany's 5-under 31 on the top nine, including four consecutive birdies (# 3-6), resulted in a 4-under 66, giving the 2011 US amateur qualifier a three-shot lead over Casey, who was in the last lap went.
Despite a double bow on the par-5 eighth hole, Mullany's 75 was good enough on the final round to win over 218 with two strokes at 8.
In the women's championship, Jen Race won her eighth title with laps of 83 and 84. Sharon Connelly (85-83) earned her title one shot behind.
Taconic Golf Club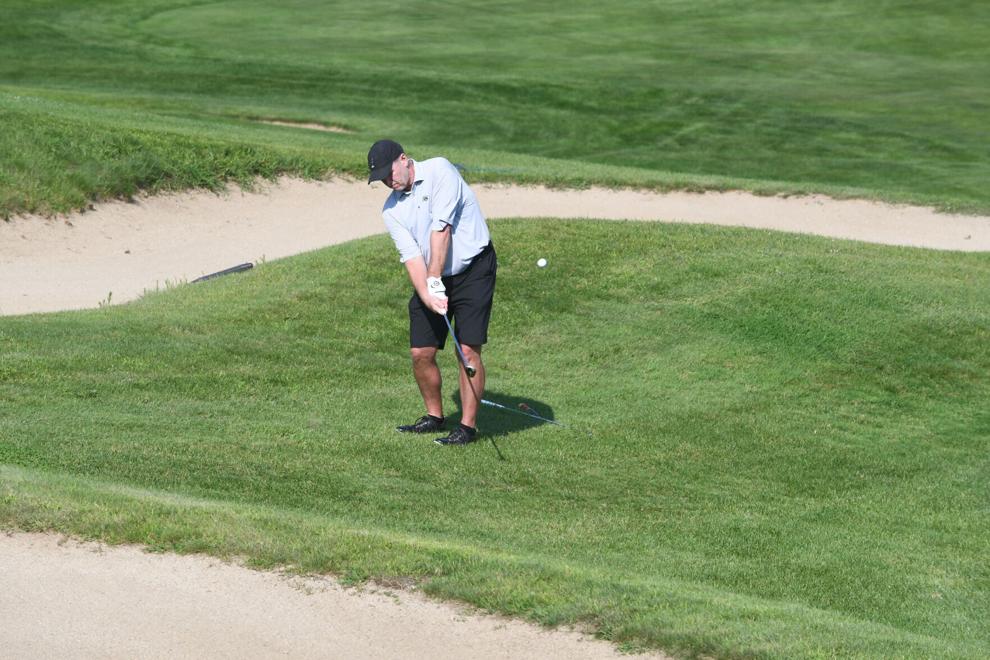 Steve Owens won the club championship at the Taconic Golf Club.

GILLIAN JONES – THE BERKSHIRE EAGLE

Steve Owens carded a 4 over 75 on the final round to beat ex-Williams College golfer Jack Coyne in four strokes, who finished on an 80 after just one stroke that made it to the final round.
Owens started with laps of 73 and 71 over the challenging par-71 course and finished on 6 over 219. Jason Morrisey finished third with 233 away.
In the women's championship, Cheryl Krueger earned seven club titles by firing a pair of 76s for a total of 152 and a 16-shot win over Sara D'Arcangelo (83-85-68).
The junior class was won by Oliver Watson. He opened with an impressive 73 and finished with a grand total of 157, 13 strokes ahead of Owen Petropulos.
WAUBEEKA GOLF LEFT
Geoff Tatro held Chris Bourdon to win the men's championship on the par 71 course in Williamstown with two strokes for a total of 243 holes.
Tatro opened up a five-shot lead with a first 75, but Bourdon's second lap 79 gave him the 36-hole lead by one when Tatro slumped to 85. However, an 83 turned out to be content with 86. Al Stalker (83-83-80-246) finished third.
The women's championship, meanwhile, went to the top, and then some, with Nancy Barry taking the title in a one-hole playoff with Judi Willette.
Barry, who recently finished second in the Allied Women's Championship, scored laps of 85 and 82, while Willette had laps of 84 and 83.
GREENOCK COUNTRY CLUB
Matt Keenan and Martha Paolucci have long been the dominant players on Donald Ross's nine-hole par-35 jewel, and this year was no exception as both earned their 13th club titles.
Keenan, who had a long title streak last year stopped by former Lee High and current RPI golfer Thomas Fraser, put together rounds of 74, 69 and 76 to finish at 9 over 219 and six strokes ahead of Travis Pignatelli to win.
Fraser, who played in his first college event of the season a few weekends ago, didn't play at this year's Greenock Championship or at Berkshire Hills, where he was also the 2020 champion.
In the Women's President Cup, Paolucci produced a pair of 76s to stand out from runner-up Pam Sandler and third-placed Karen Williams for a six-shot win.
The top three all opened with rounds of 76, but Sandler with an 81 on the second round and Williams with an 85 couldn't match Paolucci's consistency.
Patrick Walton won the junior championship.
FOREST PARK COUNTRY CLUB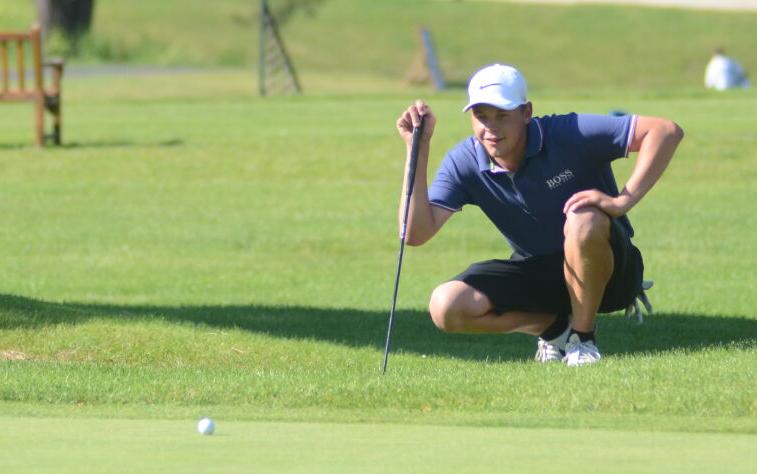 Chad Alibozek won the Club Championship at the Forest Park Country Club.

EAGLE FILE PHOTO

Chad Alibozek, one of the district's top players who is also the club's general manager, scored rounds of 73, 68 and 68 for a 16-shot win when he won his fourth men's club championship.
Alibozek's total of 3 over par 207 – the nine-hole course is par 34 – was two strokes away from Chad Rusek's 2002 tournament record.
Jay Sniezek (73-76-74-223) finished second, while Shawn Cota and Garrett Kuta finished third with 228.
Angie Linger (87-85-172) meanwhile won her sixth club title with 16 strokes in front of Renelle Moser, while Tom Wiencek (79-77-156) won the senior national team.
GEAA
Brian Powers made the first par 3 hole of a sudden death playoff with Birdy to defeat former Pittsfield High golfer Liam Fitzgibbons and his first men's club championship on the 9 hole par 36 course in Pittsfield to win.
Powers led Fitzgibbons, currently attending Elms College, by four strokes after an opening 80, but his young opponent rallied in the second round with his own 80, while Powers shot an 84, leaving both golfers 164 total points for 36 holes .
Paul Steele, a two-time men's club champion, won the men's senior title one shot ahead of Gary Manarchik on a 74. That round also made him super senior champion. In the 80-year-old Super Duper Division, Dick Cassani shot an 84 in a field that included five other golfers over 80 years of age.
WAHCONAH COUNTRY CLUB
As reported in The Eagle in August – the club was the first to hold its club championship – Bill Yurko, a two-time Allied senior champion, took the title.
In the other divisions, Patty Peltier won the women's championship, Jamie Denault won the senior title, Ed Sheehan won the super senior division and Jim Smith won the Legends competition.
LINKS AT WORTHINGTON
The format for the men's club championship changed, but the results didn't change as Mark Jemilo defended his title with a pivotal 6-and-4 match play final win over outstanding senior Doug Reed.
Jemilo, who is also a six-time Blandford Club champion, won his first club championship in Worthington in a sudden death playoff in a 54-hole medal game against James Ryan last year.
In the women's championship, Chris Eugin won her sixth title in a row with a 2 and 1 win over Liz Kay, while Steve Young defeated Walter Fritz with a 3 and 2 to win the men's super senior division.
———
There are two clubs – Wyndhurst Manor & Club and Stockbridge Golf Club – which will hold their club championships earlier this month.