With the Women's Open at Muirfield, the Senior Open at Gleneagles, and the 150th Open at St Andrews, 2022 is a historic year for golf in Scotland, so it's not a bad time to consider playing there yourself, whether you're a visitor to the nation or a keen local in search of new courses to play.
Getting your season off to a memorable start is always rewarding, so we have sought to identify some must plays for springtime by studying thousands of reviews submitted into the Golfshake Course Section during the months of March, April and May.
These all come Highly Recommended for the time of year – as you can see by the New Spring Ratings – underlining that these destinations are worth visiting to get your campaign started in the best possible way!
Glen Golf Club
Region: East Lothian
New Spring Rating: 4.83
Golfshake Rating: 4.74
Review Comment: "Fantastic course, great facilities, stunning location, well worth playing again."
Gleneagles
Region: Perthshire
New Spring Rating: 4.77
Golfshake Rating: 4.89
Review Comment: "Lucky with the weather as spring broke just in time but what a great experience, course was fabulous and made to feel very welcome from the moment we got there."
St Andrews Links
Region: Fife
New Spring Rating: 4.76
Golfshake Rating: 5.00
Review Comment: "Took the opportunity of a gift to play the New Course. A wonderful day and experience. The course was, as expected, fantastic. Greens were lightening and superb (pity my putting wasn't)."
Irvine Golf Club
Region: Ayrshire
New Spring Rating: 4.75
Golfshake Rating: 4.35
Review Comment: "Perfect links style golf. Interesting and not too difficult."
Dundonald Links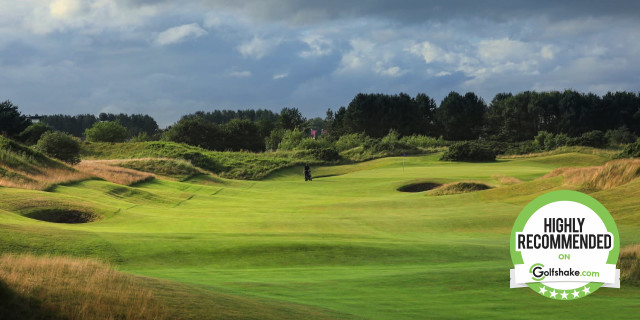 Region: Ayrshire
New Spring Rating: 4.71
Golfshake Rating: 4.93
Review Comment: "Dundonald Links is an experience every golfer should try more than once. The upgrades to this Golf Resort are absolutely incredible. Practice facilities brilliant, lodges, a big yes, and the new Clubhouse and catering are second to none. Everything is just ace."
Dunbar Golf Club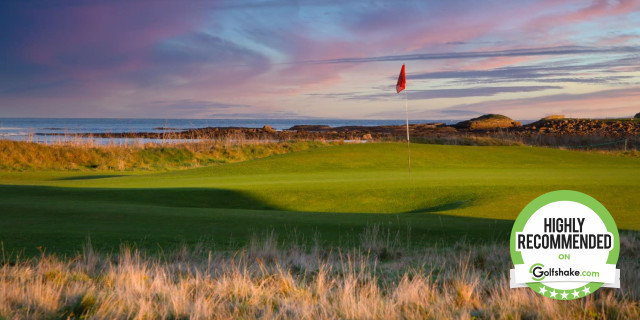 Region: East Lothian
New Spring Rating: 4.67
Golfshake Rating: 4.69
Review Comment: "This has been a course I've wanted to play for many years – and expectations were not disappointed! A wonderful experience of links golf as it was intended to be and if ever you are in the area, a must visit."
Turnberry
Region: Ayrshire
New Spring Rating: 4.59
Golfshake Rating: 4.95
Review Comment: "It was just top class, really is a stunning golf course."
Strathmore Golf Centre
Region: Perthshire
New Spring Rating: 4.56
Golfshake Rating: 4.42
Review Comment: "Always a good course to play. Challenging without being severe and good test of golf."
Muckhart Golf Club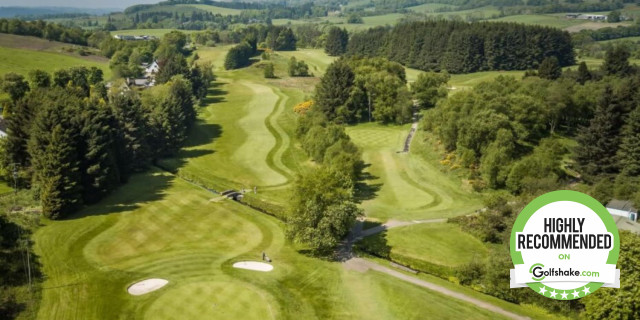 Region: Perthshire
New Spring Rating: 4.50
Golfshake Rating: 4.24
Review Comment: "Played Muckhart a couple of times this year and it has always been in top condition, beautiful turf."
Mar Hall Golf Club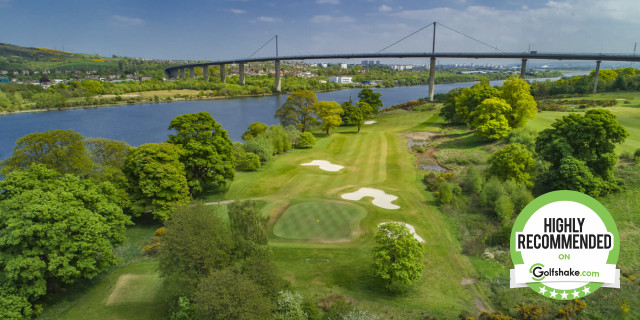 Region: Renfrewshire
New Spring Rating: 4.50
Golfshake Rating: 4.52
Review Comment: "The course is well maintained throughout. Trees and hazards are strategically placed to make you think about each shot. A hidden gem worth visiting for the views as well as the golf."
North Berwick Golf Club
Region: East Lothian
New Spring Rating: 4.50
Golfshake Rating: 4.95
Review Comment: "Loved the course, the back nine stands out as one of if not the best stretches of golf I have played. Lots of quirky interesting holes that will live long in the memory."
Gullane Golf Club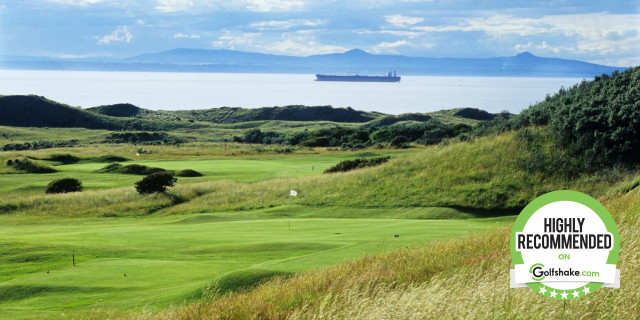 Region: East Lothian
New Spring Rating: 4.46
Golfshake Rating: 4.93
Review Comment: "Had a great day and the course was in great shape, greens were excellent."
Drumoig Golf Hotel
Region: Fife
New Spring Rating: 4.46
Golfshake Rating: 4.50
Review Comment: "Had a great day out, if you are in the area it's a must play golf course, great condition considering the time of year."
Kings Acre Golf Club
Region: Midlothian
New Spring Rating: 4.44
Golfshake Rating: 4.18
Review Comment: "A well designed course layout offers some respectable golfing challenges for all standards of player. Friendly, open and relaxed feel to the place, along with excellent practice facilities make this a good home for your golf."
Carnoustie Golf Links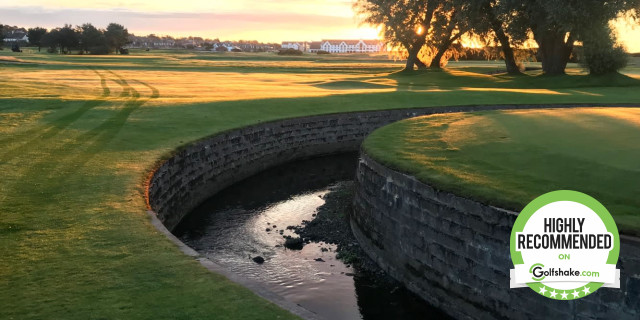 Region: Angus
New Spring Rating: 4.39
Golfshake Rating: 4.92
Review Comment: "The Championship Course is an experience but beyond most people. Other two courses much more user-friendly."
Kinghorn Golf Club
Region: Fife
New Spring Rating: 4.36
Golfshake Rating: 4.12
Review Comment: "The course is very well looked after. The greens are immaculate but very fast. In windy conditions some greens are extremely difficult. It is a short, challenging course with a good number of interesting holes. Terrific views over the Forth on a sunny day. Well worth a visit."
Lochmaben Golf Club
Region: Dumfries & Galloway
New Spring Rating: 4.33
Golfshake Rating: 4.11
Review Comment: "A fantastic course worth visiting. Very pretty and some lovely holes and some testing ones too. Great clubhouse, welcoming staff and great value for money. Nice big lake to avoid on many of the holes."
Downfield Golf Club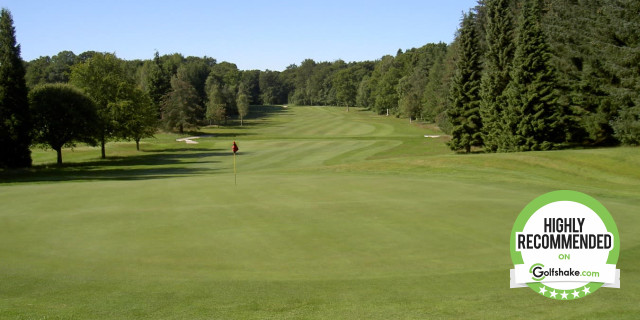 Region: Tayside
New Spring Rating: 4.29
Golfshake Rating: 4.55
Review Comment: "This is an amazing private course. Some of the holes are quite simply outstanding."
Rowallan Castle Golf Club
Region: Ayrshire
New Spring Rating: 4.29
Golfshake Rating: 4.32
Review Comment: "One to visit if you are in the area, great value for money if you are playing several courses over your stay."
Kinross Golf Courses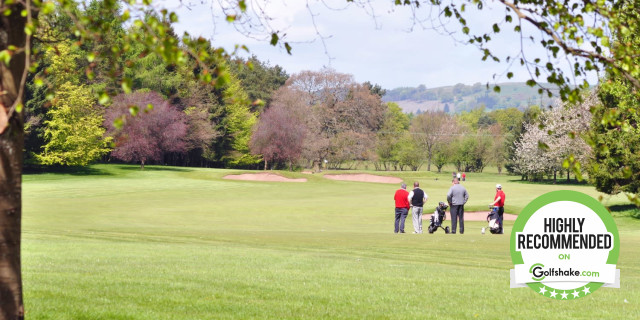 Region: Perthshire
New Spring Rating: 4.25
Golfshake Rating: 4.45
Review Comment: "Two really excellent courses in the one location, fabulous condition and extremely friendly, well worth a second visit. Great menu for food as well."
Portlethen Golf Club
Region: Aberdeenshire
New Spring Rating: 4.25
Golfshake Rating: 4.52
Review Comment: "The course was absolutely stunning yesterday. Greens superb and fairways perfect. Staff have done a great job. This is where I started playing golf as a kid and always loved it."
Pumpherston Golf Club
Region: West Lothian
New Spring Rating: 4.25
Golfshake Rating: 4.43
Review Comment: "Great course and always in excellent condition. Greenkeepers often go unrewarded but here they're doing an amazing job keeping the course to a great standard."
Fairmont St Andrews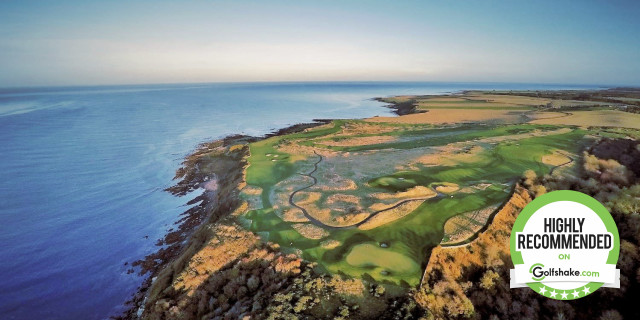 Region: Fife
New Spring Rating: 4.14
Golfshake Rating: 4.19
Review Comment: "Fairmont St Andrews is a fantastic resort. Two courses, beautiful hotel, great pro shop, and a clubhouse with views to die for."
Craigielaw Golf Club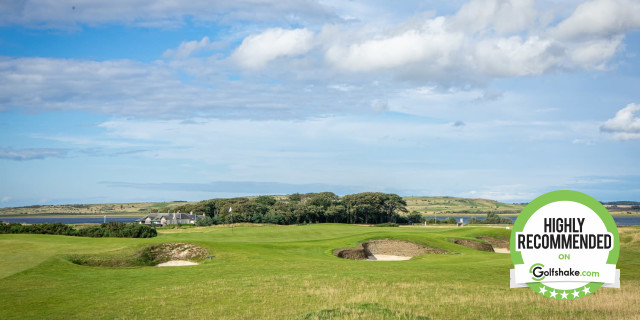 Region: East Lothian
New Spring Rating: 4.14
Golfshake Rating: 4.22
Review Comment: "A very tough course with very unforgiving bunkers. Nice layout, super holes and very picturesque on the coast. A true links club that pulls no punches, you need to keep it on the fairway and out of that sand. Great condition and great facilities, very welcoming too."
Burntisland Golf Club
Region: Fife
New Spring Rating: 4.12
Golfshake Rating: 4.05
Review Comment: "Quite a tight course in places, with holes playing across each other, but a lot of fun nonetheless."
Dalmahoy Hotel & Country Club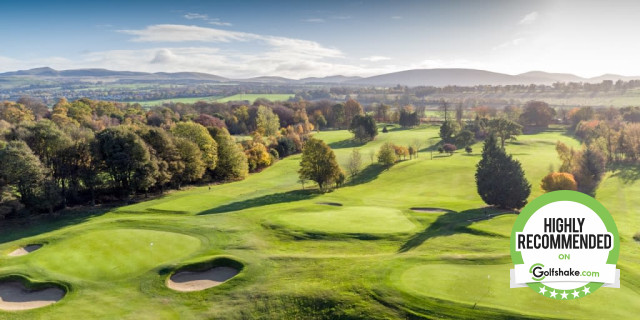 Region: West Lothian
New Spring Rating: 4.05
Golfshake Rating: 4.31
Review Comment: "Two very good courses with excellent facilities. They are both well maintained with a great combination of holes, especially the back nine on the East Course. These holes have you playing through a wooded valley with a couple of long hits over marshy ground, eventually emerging into a big flattering hit downhill. The final par 5 is great fun."
Gourock Golf Club
Region: Renfrewshire
New Spring Rating: 4.00
Golfshake Rating: 4.05
Review Comment: "My first visit to Gourock Golf Club, but it will not be my last. What an excellent course layout. Some great holes, some very challenging holes, but overall a great place to play golf."
Aberdour Golf Club
Region: Fife
New Spring Rating: 4.00
Golfshake Rating: 4.08
Review Comment: "Fantastic little course, starts with two incredible par 3s. Views are unbelievable. Clubhouse sits on an incredible site with magical views. The greens are always great to putt on, and course is always well tended."
Balnagask (Nigg Bay) Golf Club
Region: Aberdeenshire
New Spring Rating: 4.00
Golfshake Rating: 4.49
Review Comment: "Balnagask is a great course, which provides a different challenge every day, depending on the weather."
Auchterarder Golf Club
Region: Perthshire
New Spring Rating: 4.00
Golfshake Rating: 4.29
Review Comment: "Always enjoy playing this course. Lovely condition and wasn't too busy. Can't wait to play again."
Newmachar Golf Club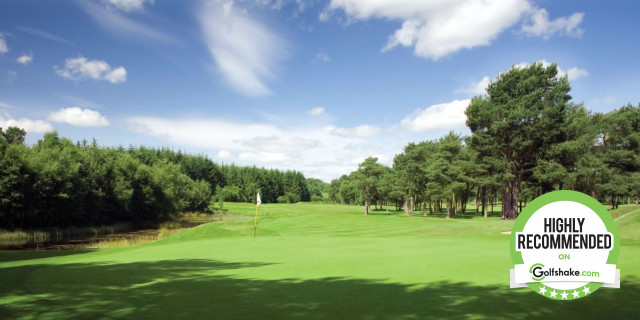 Region: Aberdeenshire
New Spring Rating: 4.00
Golfshake Rating: 4.16
Review Comment: "Course in very good condition. Excellent layout, very friendly staff in pro shop. Definitely worth the green fee."
Related Content
The Best English Golf Courses to Play in Spring
32 Perfect Golf Courses For You to Play in 2022
The Best Value Golf Courses in England to Play in 2022
The 20 Most Highly Recommended Golf Courses to Play in 2022
The Golf Courses That Golfers Recommended to Others