Duca Del Cosma Elpaso golf shoes offers
The Duca del Cosma Elpaso golf shoes combine Italian design with high quality, handcrafted materials and are packed with features that make them not only one of the best spikeless shoes, but also one of the best golf shoes out there this year.
Designer Baldovino Mattiazzo felt that traditional golf shoes needed a makeover, and he undoubtedly succeeded in doing so. Contrasting piping on the soft upper material made of full leather give the Elpaso a subtle yet unique look.
It comes in two colors – navy and white – which means it offers some versatility to suit most outfits in your repertoire.
Fortunately, this golf shoe isn't just about style over comfort and practicality – it's also an extremely comfortable shoe.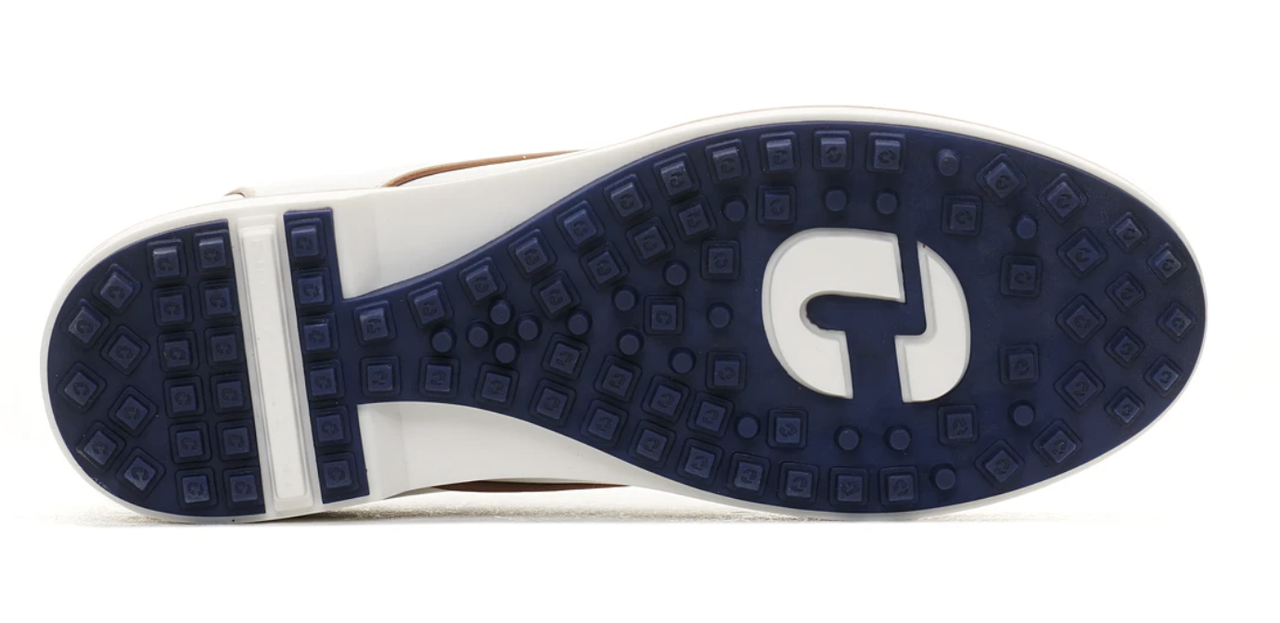 (Photo credit: Duca Del Cosma)
The cushioning under the feet comes from a breathable and soft Arneflex insole, which essentially consists of memory foam coated with cowhide, and the new breathable and recyclable microfiber upper material ensures that the entire foot is well supplied.
Thanks to the heel support, you can look forward to the "lock-in" feeling. This is an often overlooked performance issue, but there is no point in having a shoe full of comfort if it doesn't fit properly.
The feeling of security is retained during your round of golf and the toe-less outsole lasts in dry and even wet conditions.
Of course, expect a small drop in performance if it gets really wet underfoot, but this is what is expected of most spikeless golf shoes.
This shoe is also largely made of recycled materials, so that the environmentally conscious among us can look forward to a comfortable, stylish shoe from sustainable production.
Duca Del Cosma has an excellent and extensive range of golf shoes for women and men, and the Elpaso is another string in the brand's ever-growing arc.
Prices – Duca Del Cosma Elpaso Golf Shoe:▼