Melanie-Jane Lancaster, partner of the Dutch Tour star and Duca del Cosma player Joost Luiten, has helped develop a particularly comfortable MELANIE-JANE golf shoe in a special edition that meets the demands of a busy lifestyle in golf, travel and business will.
Melanie-Jane Lancaster helped design the shoe
After her partner and six-time tour winner Joost signed with the Italian golf fashion brand in January, Melanie-Jane was asked to help design her own women's golf shoe under the guidance of chief designer Baldovino Mattiazzo and the Duca del Cosma team.
"I come from a golfer family and I love fashion, so I was absolutely thrilled when the opportunity arose to design my own Duca del Cosma golf shoes," says Melanie-Jane, who spent her early years on her father's golf course, The Dunes . in Zandvoort, Holland.
"I believe it is very important to wear golf shoes that look good and function at the highest level, while being comfortable at the same time when I travel around the world with Joost.
"Working with the Duca del Cosma team to achieve this combination and to produce the MELANIE-JANE shoe is something I am very proud of and I am sure that it will be a top among fashion-conscious female golfers – Looking for quality, a great success will be comfortable golf shoe, "she added.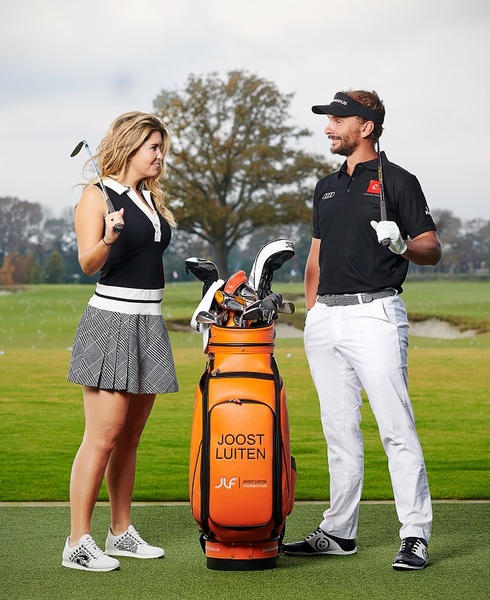 Melanie-Jane and Joost
The Special Edition shoes are handcrafted from a patented leather exterior and other high-quality materials and combine a waterproof bootie system with the innovative ARNEFLEX® insole for exceptional cushioning and the light Airplay VI outsole for incomparable comfort and optimal stability. Strategically positioned 5 mm conical knobs run across the sole of the shoe for improved grip during turns.
Aesthetically, the predominantly white shoe has a sporty black trim and five stars that reflect the high demands on life and sport. Unmistakable black eyelets on the top of the shoe, together with two pairs of luxury laces, create a striking look that can be combined with any outfit. An orange letter "C" on the heel support resembles the color Joost wears on tour every Sunday and gives the shoe a super premium look and feel.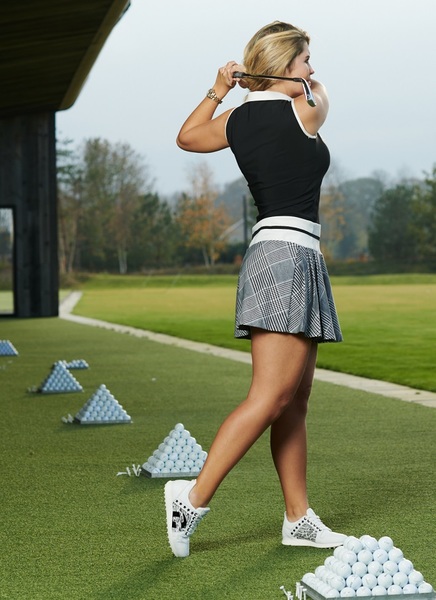 To look good
Commenting on his collaboration with Melanie-Jane, Chief Designer Baldovino Mattiazzo said, "Melanie-Jane had a clear vision of what she wanted in a golf shoe and it was a pleasure to deliver the end product that would meet the demands of a busy lifestyle. "
In her everyday life, Melanie-Jane organizes a variety of women's golf tournaments across Holland and documents her travels with Joost on a blog – Melanie On Tour – to help Dutch golfers understand what life on tour is like at the elite level.
The MELANIE-JANE shoe is now available in sizes 3-9 (UK) / 36-42 (EU) and at an RRP of £ 179 / € 199.
Further details can be found at https://ducadelcosma.com/products/melanie-jane.