Golfers can work on their putting, chipping and pitching in the new 2,500 square meter indoor practice facility in the Family Golf & Learning Center.
When PGA of America professional teacher Adam Betz left Meadowbrook Country Club more than two years ago, it wasn't because he didn't want to keep helping golfers improve their game.
Betz wanted to change golf training and golf training in St. Louis. And now, the 2001 Missouri State Mini-Tour Champion has made his dream come true with a new state-of-the-art clubhouse and golf performance center at the Family Golf and Learning Center in Kirkwood.
Betz, who bought Family Golf in 2018 and implemented a number of upgrades, would like to create the leading golf training experience in the region by opening a new 12,500 square meter indoor / outdoor practice area, training complex, clubhouse and golf shop to complement the existing 9 Hole par 3 golf course, the short game area and the driving range on several levels.
"Being able to offer year-round training to golfers of all levels is one way of introducing more people to golf and giving something back to the game I love," said Betz. "St. Louis definitely has some great golf courses. I want to help grow the sport in the area by providing the golf community with a fun and affordable experience that allows people to learn the game, practice their skills and play their best golf in an encouraging and friendly environment . "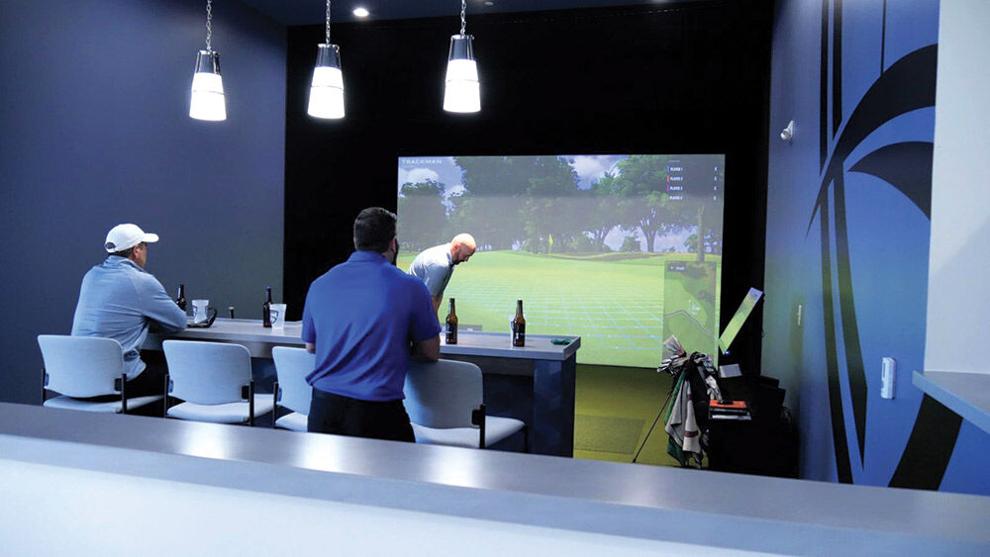 The Virtual Practice Center enables players to play on some of the best golf courses in the world.
In addition to the 9-hole golf course and the outdoor driving range with LED lighting and 30 bays heated all year round, the Family Golf and Learning Center now offers:
• A 2,500 square meter indoor practice facility with high quality artificial turf, an indoor tee line and a synthetic putting / chipping area.
• Multiple TrackMan golf simulators offer innovative training, virtual golf and a world class club fitting experience.
• A fitness facility operated by Elevated Performance and Performance Chiropractic that provides access to TPI-certified trainers, coaches, and programs for personal assessment and golfer development.
• The Back Nine, an indoor lounge, restaurant and bar with a terrace overlooking the outdoor exercise area.
• A full-service golf shop for apparel, clubs, bags and other golf accessories.
• A club repair shop that offers club repairs, personalization and gripping options.
"While I'm proud of the new facility and can't wait for people to have the chance to experience it, I can't say enough about our incredible line-up of seven PGA and LPGA golf professionals who make up our teaching staff and offer group and individual tuition and lessons, "said Betz.
Betz is not only the owner of Family Golf, but has also developed into one of the top instructors in the region.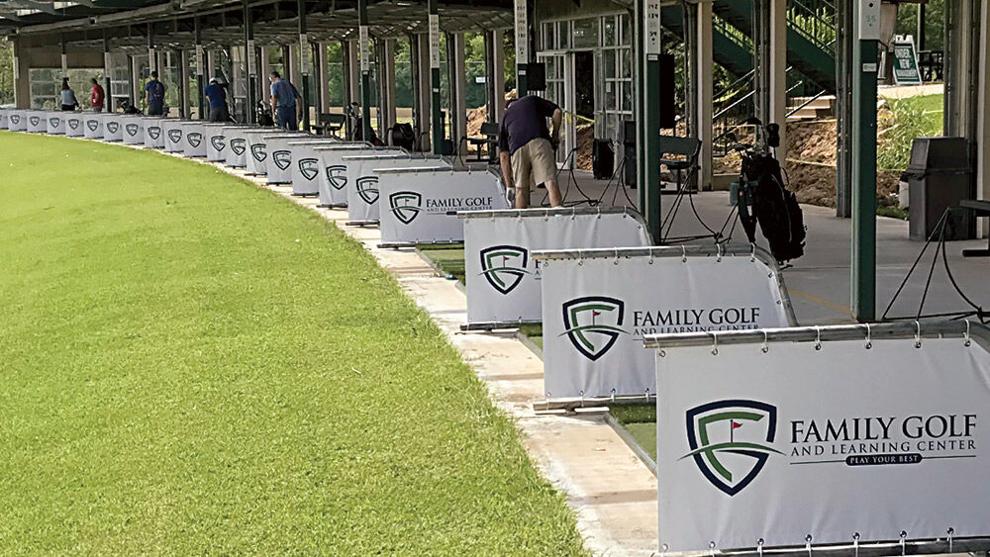 The family golf driving range has a state-of-the-art facility with LED-lit, heated, year-round tees. Mats have two types of turf to simulate both fairway and rough.
"We now have everything we need to help golfers of all levels and help them improve every aspect of their game," he said.
Betz is also committed to developing the next generation of golfers by providing local youth with the opportunity to discover and learn the game through Family Golf's junior golf programs, including junior leagues, camps, clinics and tournaments for Children aged 6-16 years.
A growth in golf
While COVID-19 has adversely affected a number of sports and industries, golf actually saw growth in the first few months of last year after an initial slump due to government-ordered course closings.
According to the National Golf Foundation, the total number of golf rounds increased 21% and retail sales of golf equipment increased 32% year over year. Golf industry analysts predict that the number of junior golfers could increase by up to 20% this year.
The NGF also reports that there was only one more year that interest in the sport grew stronger: 1997 became the year Tiger Woods became a big sensation.
The Family Golf and Learning Center, recognized by the Golf Range Association of America as a Top 50 Stand Alone Range for the past three years, is located at 3717 Tree Court Industrial Boulevard in Kirkwood.
The complex is open seven days a week from 8 a.m. to 10 p.m. To book lessons, play the indoor simulators, group outings, play the par-three course, or hit balls, call 636-861-2500.
For more information about the Family Golf and Learning Center, visit www.familygolfonline.com.