Nancy Roberts Thurman
Nancy Roberts Thurman, 79, of Murray, Kentucky, died on Friday, October 15, 2021 at NHC Place Cool Springs in Franklin, Tennessee.
She was born on November 14, 1941 in Wyandotte, Michigan.
She was the daughter of Taz Roberts and Ruby Moss Roberts, who both preceded her in death. In addition to her parents, she was preceded by her husband Joe T. Thurman, who died in 2016.
She graduated from Murray High School and received multiple degrees from Murray State University. She was a teacher with the Murray Independent, Calloway County and Metro Nashville School System (s) for 27 years and was a member of the First United Methodist Church for more than 50 years.
Nancy leaves behind a daughter, Elizabeth Thurman of Oak Ridge, Tennessee; a son, Tom Thurman and wife Denise of Nolensville, Tennessee; two grandchildren, Luke Thurman and Lauren Thurman of Nolensville, Tennessee; her brother Gene Roberts and wife Jean Roberts; a niece, Terri Walston and husband Terry; a nephew, Greg Roberts; a great-nephew, Jordan Roberts and family, all Murray; and numerous cousins.
The memorial service will be held at JH Churchill Funeral Home & Cremation Services on Wednesday, October 20, 2021 at 12 noon, with John Dale and Jim Stahler officiating. He is buried in Murray City Cemetery. The visit will take place on Wednesday, October 20, 2021, from 10 a.m. to 12 p.m. in the funeral home.
Expressions of condolences may be directed to the American Cancer Society, Kentucky Chapter, PO Box 2167, Lexington, KY 40588, or the Alzheimer's Association, 6100 Dutchman's Lane # 401, Louisville, KY 40205.
Online condolences can be posted at www.thejhchurchillfuneralhome.com.
The JH Churchill Funeral Home & Cremation Services is responsible for the arrangements.
Sandra Lucas
Sandra Lucas, 83, died on Saturday, October 16, 2021.
She was born on December 22, 1937 in Marion, Kentucky, to Maurice and Kittie Lucas.
She was the loving mother of three daughters, Sharon McConnell Worster from The Woodlands, Texas, and husband Alan, with whom she lived, Terri McConnell from Tavares, Florida, and Laura McConnell Reck from Murray and husband Matt. She was the grandmother of Aela Korte from Salem, Lucas Reck from Murray, Myles Worster from Denver, Colorado, Audry Worster from The Woodlands, and Adam Worster from Denver. She was the great grandmother of River Worster of Denver and Isabel Worster of The Woodlands.
Sandra was active in the Murray High Band Boosters in the 1970s and was a lover of plants, nature, music and she knew all birds from her singing. Known as Big Mac to dozens of kids in the Murray High School championship band and Mommie to hundreds of others, she personified kindness.
She donated her body to the University of Texas Medical School in Houston, Texas.
Services will be held once their cremains have been returned to their family and will be announced at a later date.
Nell J. Wilson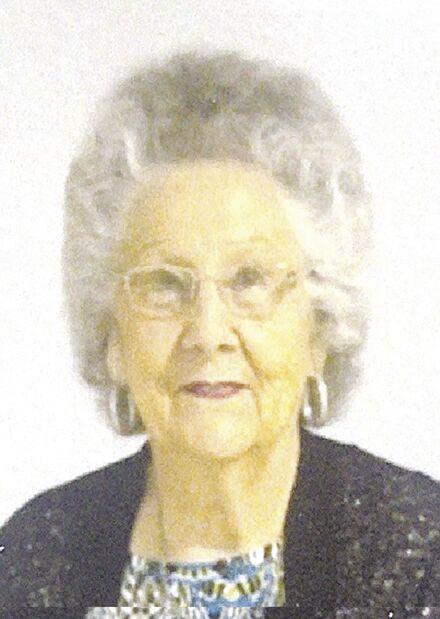 Nell J. Wilson, 94, died at the Calvert City Convalescent Center in Calvert City, Kentucky on Monday, October 18, 2021.
She was born on October 31, 1926 in Calloway County, Kentucky.
She was the oldest member of the Dexter Hardin United Methodist Church, where she served in several offices and was a member of the United Methodist Women. Singing in the church quartet was one of her greatest joys. She was the postmaster of the Dexter Post Office and enjoyed traveling and family get-togethers.
Her parents, John Clinton and Nellie Mae Jones Ramsey, preceded her in death; three husbands, Robert L. Woodall, Edward A. Gore, and Joe H. Wilson; one son, John Richard Woodall; Brothers Ewin Ramsey, Charles Ramsey, Mark Ramsey, Rex Ramsey, and John Clinton Ramsey; Sisters Mary Jo Mitchell, Donna Fay Downing, and Julia Harrell; and two bootlegs, Mark Williams and Ashley Wilson.
Nell leaves behind a daughter, Myra Woodall Cleaver; two sons, Robert Dale Woodall and Mrs. Patsy and Edward Max Gore and Mrs. Becky; a stepdaughter, June Gore Williams; two stepsons, Ralph Wilson and Mrs. Nora and Russell Wilson and Mrs. Cindy; Grandson, Terry Cleaver and wife Kelly, Tracy Cleaver and wife Tammy, Beth Morehead and husband Matt, Mechelle Morgan and husband Mitchell, Samantha Wisehart and husband Wesley, Shawn Gore and wife Teresa and John Gore and wife Susan; Stiefenkel, Roy Williams and wife Teresa, Jana Amalfitano and husband Rob, Shea Allen and husband Cody and Tasha Wilson; 12 great-grandchildren; 10 step-great-grandchildren; two great-great-grandchildren; and 10 step-great-great-grandchildren.
The funeral will take place on Saturday, October 23, 2021 at 1 p.m. at the Collier Funeral Chapel in Benton, Kentucky, conducted by Richard Burkeen. He is buried in Brooks Chapel Cemetery. The visit will take place on Saturday, October 23, 2021, from 10 a.m. to 1 p.m. in the funeral home.
Memorial donations can be made to the Brooks Chapel Cemetery Fund, c / o Eddie Ramsey, 2034 Roosevelt Road, Dexter, KY 42036.
Collier Funeral Home of Benton takes care of the arrangements.
Dr. William E. 'Bill' Cassie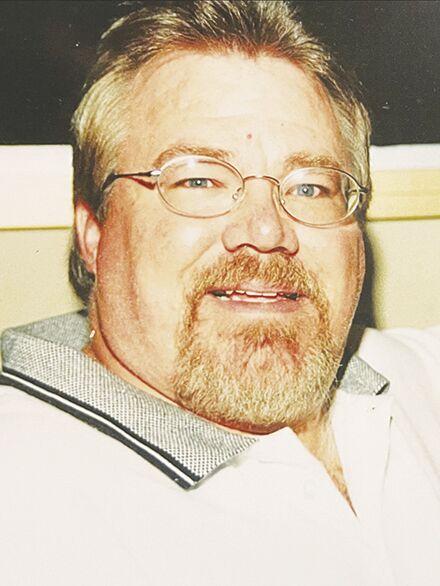 Dr. William Cassie passed away from this life on Tuesday, October 12, 2021.
Born in Washington, DC on January 31, 1960, he was adopted by loving parents, Frederick and Pauline Cassie.
He graduated from East Davidson High School in Thomasville, North Carolina in 1978, where he was the star and repeatedly valued player of the high school basketball team. His 6'4 "height contributed greatly to his early success on hardwood. His educational endeavors took him to Appalachian State University, where he received a bachelor's degree in political science in 1989 and a master's degree in 1990. Dr. Little did Cassie know that his Washington DC birthplace would inspire a career he loved as much as he loved his Ph.D. in Political Science from the University of Kentucky in 1995. His career took him to Weber State University in Ogden, Utah (1993-1995), Appalachian State University in Boone, North Carolina (1995-2012), and he was a professor of Political Science Department at Murray State University (2012-2016). He was also a member of the American Political Science Association and the Southern Political Science Association.
Bill was an accomplished scholar and author of numerous scientific research papers. He has taught courses on public policy, American government, campaigns and elections, political parties and interest groups, and state and local governments. He was considered an expert on southern politics. As a professor, he motivated students and doctoral students to become responsible citizens who know the political process in our country without advocating one political party over another. His desire was to equip students with education and critical thinking so that they can identify the political party that best embodies their personal values ​​and beliefs. He was respected and admired by individuals from all walks of life and political parties. During his career, candidates from both political parties asked him to advise on their election campaigns. His academic legacy lives on in the achievements of the students he taught and inspired.
Although he was a scholar, he was very down to earth, easy to talk to, and never met a stranger. He was incredibly smart with the most amazing wit and sense of humor. He was able to find humor in everyday tasks and made his family and friends smile or laugh most of the time. His wit allowed him to make friends with most people instantly and was such an important part of his personality. He was larger than life, always positive, optimistic, and charming. He was an avid lover of all sports, especially soccer, basketball, and golf. During the spring break, he enjoyed annual golf vacation with friends. He loved having a beer and cheering on the Dallas Cowboys, win or lose, and his beloved Kentucky Wildcats. He loved his family and was incredibly proud of their accomplishments. He inspired them to become better people by using his wit, humor and special, thoughtful manner. He would never have wanted people standing around a funeral home in tears. He would have wanted the drinks to flow and people to tell big stories about his larger-than-life antics.
In Memory of Bill, please raise a glass to a devoted husband, proud father and grandfather, unwavering friend, brilliant scholar, passionate sports fan, and an unforgettable man – Dr. William "Bill" Cassie.
Bill was preceded in the death by his parents Frederick and Pauline Cassie of Thomasville.
He leaves behind his 19-year-old wife, Kimberly, of Tulsa, Oklahoma, whom he married in Charleston, South Carolina in 2002; his children, daughters Madelyn, 18, Taylor, 18, sons Raymond, 18, Shawn, 13, and Stetson Cassie, 33, and wife Brandy from Knoxville, Tennessee, and their daughters (Bill's granddaughter) Violet Cassie; and his sister Deborah Cable and her family from Denton, North Carolina.
In lieu of flowers, the family would like donations to be made on his behalf to the University of Kentucky Political Science Development Fund, University of Kentucky Philanthropy, PO Box 23552, Lexington, KY 40523.
Stanley's Funeral & Cremation Services is responsible for the arrangements.
Charles Lewis Houston
Charles Lewis Houston, 85, of Kirksey, Kentucky, died at Murray-Calloway County Hospital in Murray on Monday, October 18, 2021.
The arrangements at JH Churchill Funeral Home & Cremation Services are incomplete.
Philip Gant
Philip N. Gant, 71, of Murray, Kentucky, died at Murray-Calloway County Hospital on Monday, October 18, 2021.
The arrangements at the Imes Funeral Home & Crematory are incomplete.