We have seen professional golfers help their children learn the basics of golf. Tiger Woods can be a great example of doing the same for his son, Charlie. However, there are some who, despite helping their kids with the game, seem to step down themselves. And something similar happened with golf legend Annika Sorenstam until her son motivated her enough to get back on the field. In fact, it was her son, Will McGee, as she claimed, who somehow convinced his mother to step into the sport once again.
Annika Sorenstam credits her son for her epic comeback
Annika Sorenstam is one of the most inspirational female golfers on the planet. The former LPGA Tour legend has made tons of records on the field. Before she stepped out of professional golf in 2008, Sorenstam was already named the female golfer with the most wins in her name. To be precise, the golf star won 94 international tournaments in her career.
ADVERTISEMENT
Article continues below this ad
Sorenstam has been actively supporting golf and also introduced her kids to the sport when they were around 10-11 years of age. Not just her, Sorenstam's husband, Mike McGee, also comes from an athletic background. She explained how she and her husband being athletes left an amazing impact on their kids about sports.
It has been a long time since the golfing great retired from the sport as a professional. However, Sorenstam has been participating in the PNC Championship along with her son Will McGee. The "golf nut", as she describes him, has been a huge motivator for her. And she talked about how Will consistently pushed her to get back on the field.
ADVERTISEMENT
Article continues below this ad
In an episode of the "Rick Shiels Golf Show" in 2020, Sorenstam explained her on-field bond with her son. "He loves to be out there every day. He's my practice partner," she said. "I think he's the one that's really pushed me for the last year and a half because he's so into it…I'm spending time with him, and I was like well I might as well practice… then it's like oh maybe it's a little fun".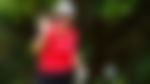 ADVERTISEMENT
Article continues below this ad
Sorenstam also said that her son deserved all the credit for her "fresh start" in the game. "I give him credit for, you know, my kind of new fresh start into the game again," she said. And as the host of the show highlighted, Sorenstam had great success after her comeback. The boss woman claimed her victory at the US Seniors Women's Open upon returning to the field. And to everyone's surprise, she was not too stunned by her victory as she had been practicing for it for a long time.
Watch This Story: Unfortunate Injury Concerns Bothers Charlie Woods at the 2022 Pnc Championship