Phil Mickelson has won several matches across the world playing alongside numerous players. However, there was a time when the golf legend teamed up with Brooks Koepka and played the final round of the PGA Championship. Mickelson was about to become the oldest player to win a major. But the experience was not as pleasing for Koepka as it was for his partner.
ADVERTISEMENT
Article continues below this ad
What happened with Brooks Koepka during his game with Phil Mickelson?
ADVERTISEMENT
Article continues below this ad
Mickelson and Koepka were at the 18th hole at the Ocean Course, and there were thousands of fans surrounding the two. As great as it sounds to be surrounded by so many supporters, Koepka didn't enjoy the feeling of the same. For those who don't know, the golfer had come out of surgery for a dislocated kneecap and ligament damage at that time.
Jun 17, 2022; Brookline, Massachusetts, USA; Brooks Koepka plays his shot from the eighth tee during the second round of the U.S. Open golf tournament. Mandatory Credit: John David Mercer-USA TODAY Sports
According to Koepka, there were a few fans who tried to target his recently operated knee. "I don't mind…being in that crowd…it felt like somebody tried to, I don't know what the deal was, but it's what it is," he said. He also mentioned how fans intentionally blocked him and his caddie, Ricky Elliott, when they tried to walk toward the green.
DIVE DEEPER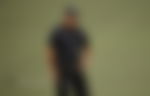 When asked about his experience during the post-game interview, Koepka said, "Yeah it would have been cool if I didn't have a knee injury and got dinged a few times in the knee in that crowd because no one really gave a s—…"
He also said that it was all cool for Mickelson, but it was not as great for him. After the surgery, Koepka had to disappear from the field for some time to recover. However, after his return, he wasn't treated exactly how he expected.
ADVERTISEMENT
Article continues below this ad
What did Mickelson say after winning his sixth major?
Mickelson made it to his sixth major victory at the age of 50. The golf legend hadn't won a single tournament in a long time before that. However, it was not the first time that Mickelson surprised his fans by doing what was not expected from him.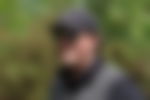 Golf – The inaugural LIV Golf Invitational – Centurion Club, Hemel Hempstead, St Albans, Britain – June 8, 2022 Phil Mickelson of the U.S. during the Pro-Am Action Images via Reuters/Paul Childs
Something that Mickelson always prefers to do is stay in the present. And he did the same during the 2021 PGA Championship and said that he wasn't worried about the results. "I've tried to shut my mind to a lot of stuff going around," Mickelson said. No matter how old he was, Mickelson never stopped believing in himself and his skills.
ADVERTISEMENT
Article continues below this ad
Watch This Story: Phil Mickelson Suffers a Massive Setback for the First Time in 29 Years